Leggat remembers 1991
July 31, 2015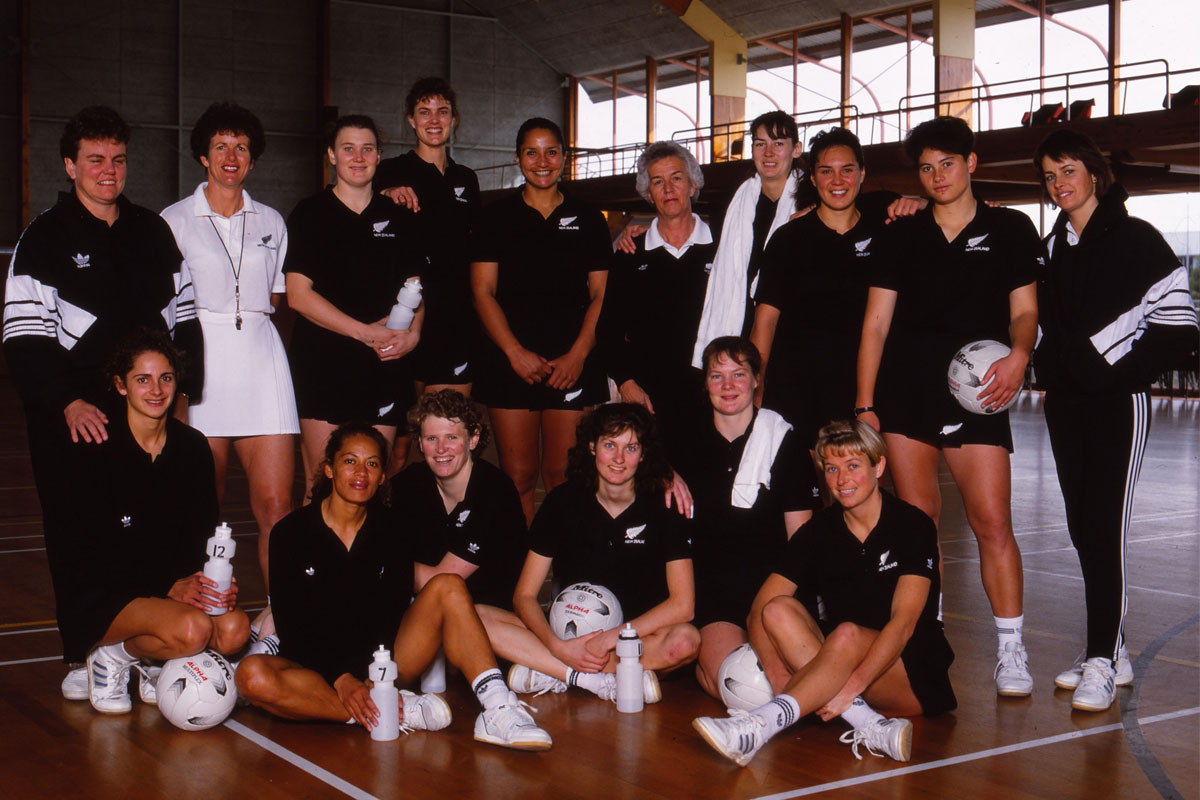 The 14
th
edition of the Netball World Cup will be held in Sydney next month, but it's not the first time the event has been staged in Australia's biggest city.
Silver Ferns manager at the 1991 World Netball Championships twenty-four years ago was Waikato Netball stalwart and Netball New Zealand Life Member Monica Leggat, tasked with one of the toughest jobs in the game of Netball.
It's only recently that the job of Silver Ferns Team Manager has become a full-time position based in Netball New Zealand's Head Office in Parnell, Auckland. Up until the 1990's the role was part-time and the person determined at the annual New Zealand Netball Council meeting.
"All those years ago we were not appointed to the role but we were balloted and only for a particular tour or a particular event," Monica Leggat recalled.
"It was a voting structure as to who would be the manager and who would be the coach and each year you'd be up for re-election."
Juggling a full-time role at Fairfield College and looking after a growing family, Monica says the Board at Fairfield were very supportive of her managerial role with the Silver Ferns and that she couldn't have done it without the support of her family.
One match Monica clearly recalls is the 1991 gold medal match against Australia in which the home side won 53-52.
"The team came through the round robin really well and I think we were destined to play Australia in the final. It was a really closely contested game and unfortunately, right on the final whistle, we lost it," Monica said.
The result was the beginning of a decade-long dominance by Australia in world Netball.
"I think the Silver Ferns were still looking strong at that stage but the Australians were starting to look like they had a stronger base to build from and they certainly came on to be a real force to be reckoned with over that period of time," she said.
"Our World Championship winning 1987 side was very much a 'together team' and that carried through into 1991 – there were a number of players still in the side. Waimarama Taumaunu was the captain and she was a very strong leader and I think that the players wanted to be there and worked really hard to be there.
"The players all had to do all of their own training and preparation in their own time because they were either studying or working. We relied heavily on our physiotherapist in those days because that was really the only other back-up we had in terms of fitness and team preparation."
Follow the Silver Ferns on their NWC2015 journey by joining the team as a SilverFan! As a SilverFan you'll get exclusive content, special offers and a members'-only e-newsletter.
Join the team, become a SilverFan today!