Tutaia bringing a little Christmas magic
November 30, 2015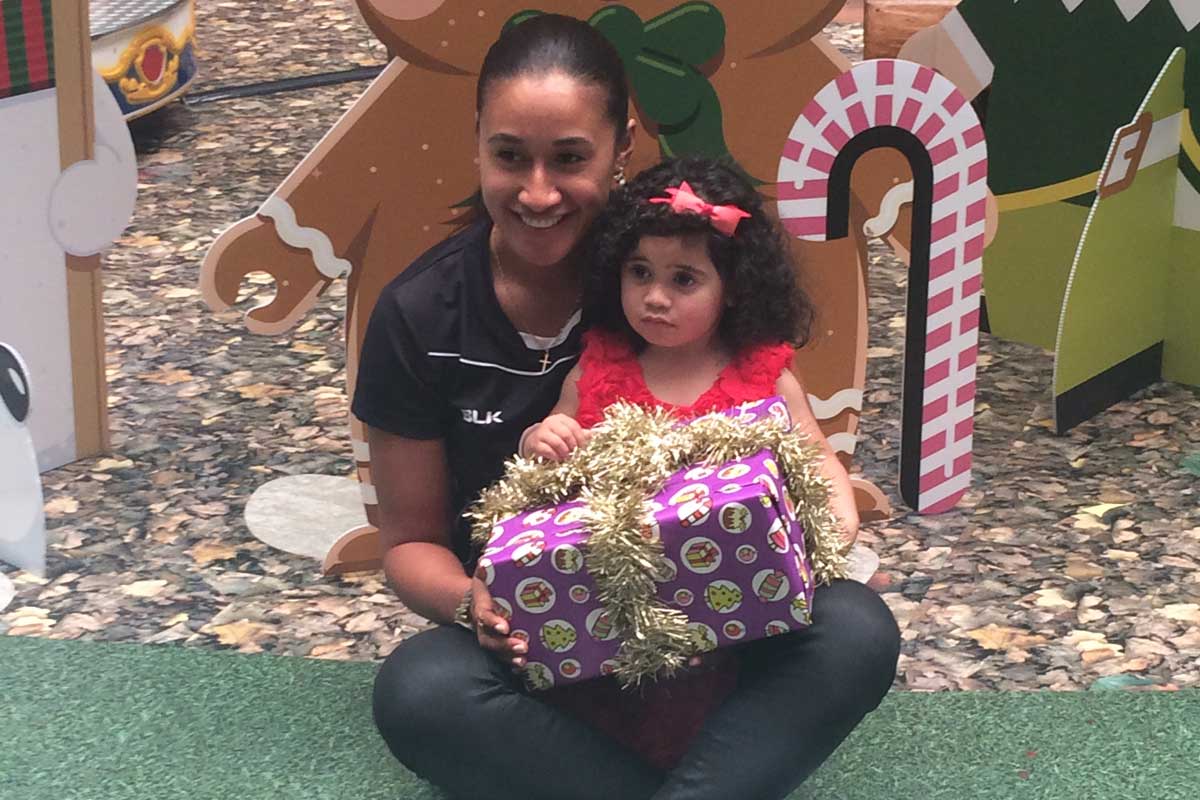 Silver Ferns shooter Maria Tutaia was on hand at Starship Children's Hospital to deliver a little Christmas magic to some special kids and their families.
Thanks to New World, Tutaia helped deliver a special supply of 'Little Christmas' collectibles – 12 festive themed characters including Santa, Elf Girl, Gingerbread Man, a Snowman and many more.
"I feel for these kids because they are very brave and manage to look and act as if everything is normal for them," Tutaia told the NZ Herald.
"It makes me appreciate how lucky the rest of us are."
The 12 'Little Christmas' characters are the perfect size to hang on your Christmas tree or decorate the table for Santa's arrival.
Available in all stores across the country from today, Monday 30 November, each character will come in a sealed package and is awarded to customers with every $50 spent at New World (only while stocks last).
New World has also taken the Christmas spirit online with inspiration for the whole Christmas experience. New World's 'Festive Hub' will tempt everyone's taste buds with delicious recipes, from the traditional to the contemporary.
Whether you consider yourself the Christmas traditionalist or you're a bit more avant-garde, the perfect Christmas menu awaits along with ideas for festive crafts and relaxed gatherings.
Check out the website at
www.newworld.co.nz