Rumball inducted into NZ Sport Hall of Fame
February 22, 2016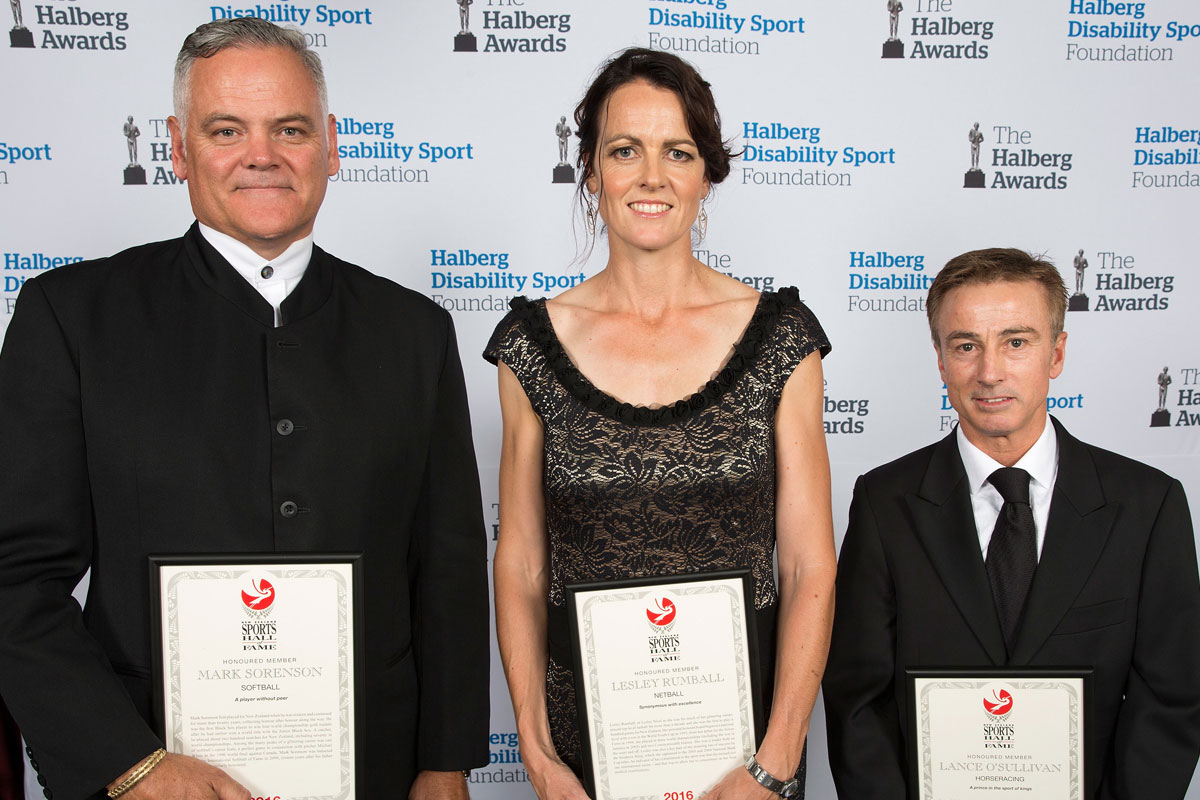 Lesley Rumball (nee Nicol) has been inducted into the New Zealand Sport Hall of Fame at the recent Halberg Awards in Auckland.
The former Silver Ferns captain was one of four inductees, alongside Mark Sorensen (softball), Lance O'Sullivan (jockey) and the late Sir Don Rowlands (rowing).
Rumball played 110 Tests for the Silver Ferns in an international career that spanned over a decade and included three Netball World Cups (1995, 1999 and 2003) and two Commonwealth Games (1998 and 2002).
She made her debut in the black dress at age 21 against Australia in Dunedin on May 17, 1994 – a match they lost by three goals, 52-49.
Speaking to SKY Sport on the night, Rumball said it was a "really big honour" to be inducted and spoke about one of her most memorable moments – the 2003 World Championship victory.
"World champs in 2003 – nothing beats that. That was fantastic, we were Halberg Award winners that year as well", Rumball said.
"That was a fantastic year because we'd worked so hard. We'd lost in 1999 and then at the Comm Games in Manchester…
"There was a real determination to do it. A core group had gone through so it made that win even more fantastic."
Watch more of Lesley's interview from SKY Sport NZ: