Serious knee injury ends Brown's career
March 24, 2016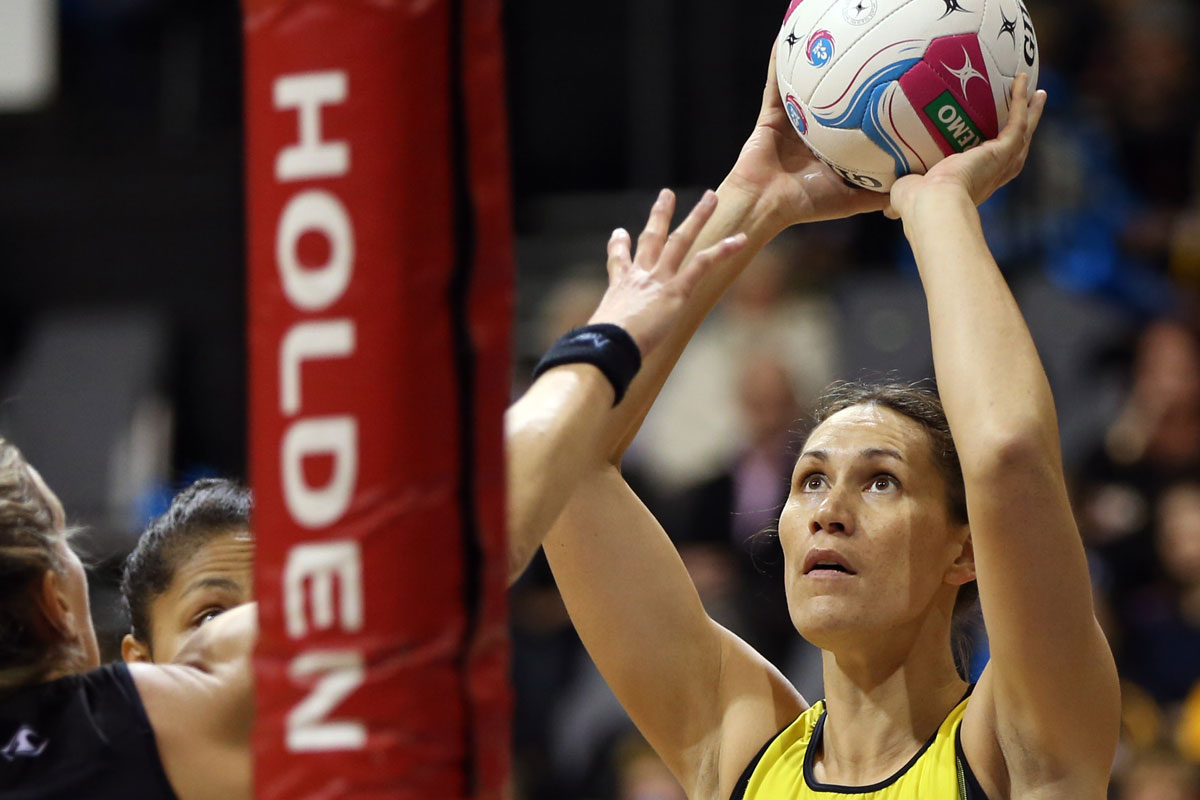 A serious knee injury has ended the decorated Netball career of Jodi Brown, ruling her out of the upcoming ANZ Championship.
Sustaining the injury during the Central Pulse's first match of the ANZ Championship Pre-Season Shootout held in Sydney last weekend, Brown's worst fears were realised with confirmation this week of a ruptured anterior cruciate ligament in her right knee and a grade two tear of the medial cruciate ligament.
"Being gutted doesn't even come close to how I'm feeling right now," Brown said. "In Sydney, it felt everything was just starting to fall into place with the team. There was so much to look forward to this season, it was exciting and that's what I'm so angry about."
In a fateful twist, a similar injury to her left knee ruled Brown out of the Silver Ferns netball programme on the eve of the 2006 Melbourne Commonwealth Games almost 10 years ago to the day. This time there will be no comeback.
"This was going to be my last year, anyway," she said. "I know what it takes to be at this level and it will take nine months to rehab my knee and then to start my fitness from scratch again, at this stage of my career, is just a bridge too far."
The well-travelled Brown, 34, has fashioned a stellar career from around New Zealand after stints with Mainland Tactix, Waikato Bay of Plenty Magic, Southern Steel and Pulse at ANZ Championship level.
Now living in Dunedin, Brown called Wellington home for many years, and reluctantly hangs up her bib where it all began, after arriving in the Capital as a 16-year-old schoolgirl from Whanganui, and coming under the tutelage of legendary coach Dame Lois Muir.
With Brown having high hopes for the new-look 2016 edition of the Pulse, the absence of the popular senior pro now leaves a gaping hole just days out from the start of the season.
"Jodi was a huge part of what we were trying to achieve this year and it's devastating news," Pulse coach Tanya Dearns said.
"I'm devastated for her to be finishing her netball career with that type of injury. I will miss the input she has on court and the influence she has on those around her."
Brown has been a leading figure in mentoring her less experienced trio of shooters Ameliaranne Wells, Maia Wilson and Blaze Leslie at the Pulse and it is hoped she will continue to add her knowledge and experience in some capacity from the sidelines.
Last year Brown called time on a remarkable 61-Test international career, in dynamic fashion, 13 years after it had started. In one of her finest moments, Brown proved irresistible in helping the Silver Ferns level the Constellation Cup against Australia with a storming individual performance.
It will be some months before Brown undergoes surgery with the initial priority being to heal the medial ligament tear which will require 6-8 weeks in a brace.
The ANZ Championship gets underway on Friday 1 April with all matches broadcast live on SKY Sport (check local guides).