The Taini Jamison Trophy and the icon behind the name
September 16, 2016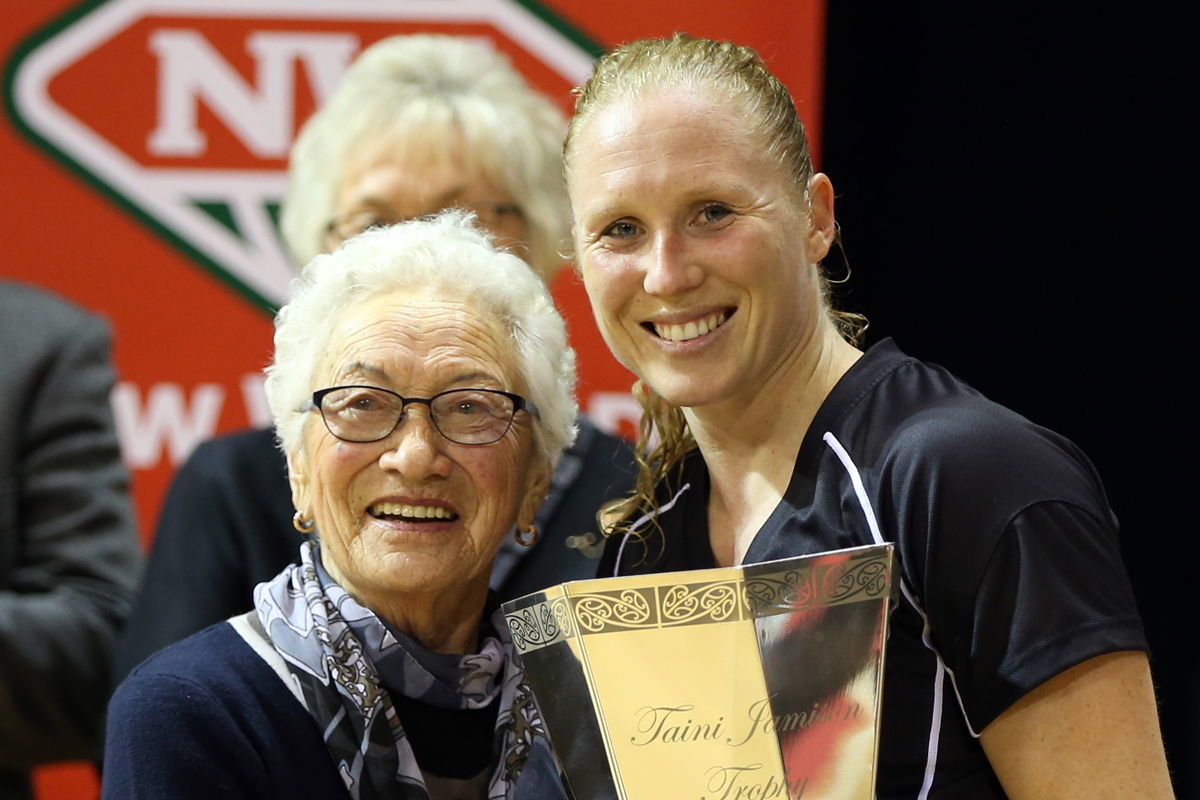 When the Silver Ferns take the court in the final Test of the New World Netball Series for the Taini Jamison Trophy against the Jamaican Sunshine Girls on Saturday in Rotorua, a special lady and icon of New Zealand Netball will be in the stands.
Taini Jamison.

Taini Jamison is one of the most successful Silver Ferns coaches in history with a 90 per cent winning record. As coach of New Zealand from 1967-1971, Taini Jamison was the first woman to coach a New Zealand team to victory in a Netball World Cup (1967).

The Taini Jamison Trophy was introduced in 2008 and is contested when any netballing nation – other than Australia – plays the Silver Ferns on New Zealand soil.

Many of world Netball's top nations have played for the iconic Trophy, including England, South Africa, Malawi, Fiji and Samoa – a fitting acknowledgement for someone whose name is etched in New Zealand Netball folklore.

"To have the Trophy named in my honour is really something that I'm very proud of," Taini Jamison said.

"To be able to present the trophy is another honour that I keep close to my heart and I hope I'll be able to do it for a few more years yet!"

The Trophy itself is quite spectacular and features a mango pare (hammerhead shark) pattern around the top and base signifying strength, tenacity, perseverance, stealth, keen senses and cunning – all the assets of a champion team.

Taini Jamison's Rotorua Netball Maori motif is front and centre, honouring an exceptional Netball personality and the perfect example of someone who gives back to the sport she loves.

When the final whistle blows on Saturday night in Rotorua, there to greet the teams and present the trophy will be the woman herself, Taini Jamison.

A special moment for all to witness and a moment not to be missed – GET TICKETS.

Can't make it to the game? Fans can catch all the action LIVE on SKY Sport NZ 1 from 5pm (back-to-back with the All Blacks at 7pm) and on delay on Prime from 11.05pm (check local guides).