Shooting for the stars with the Silver Ferns
September 22, 2016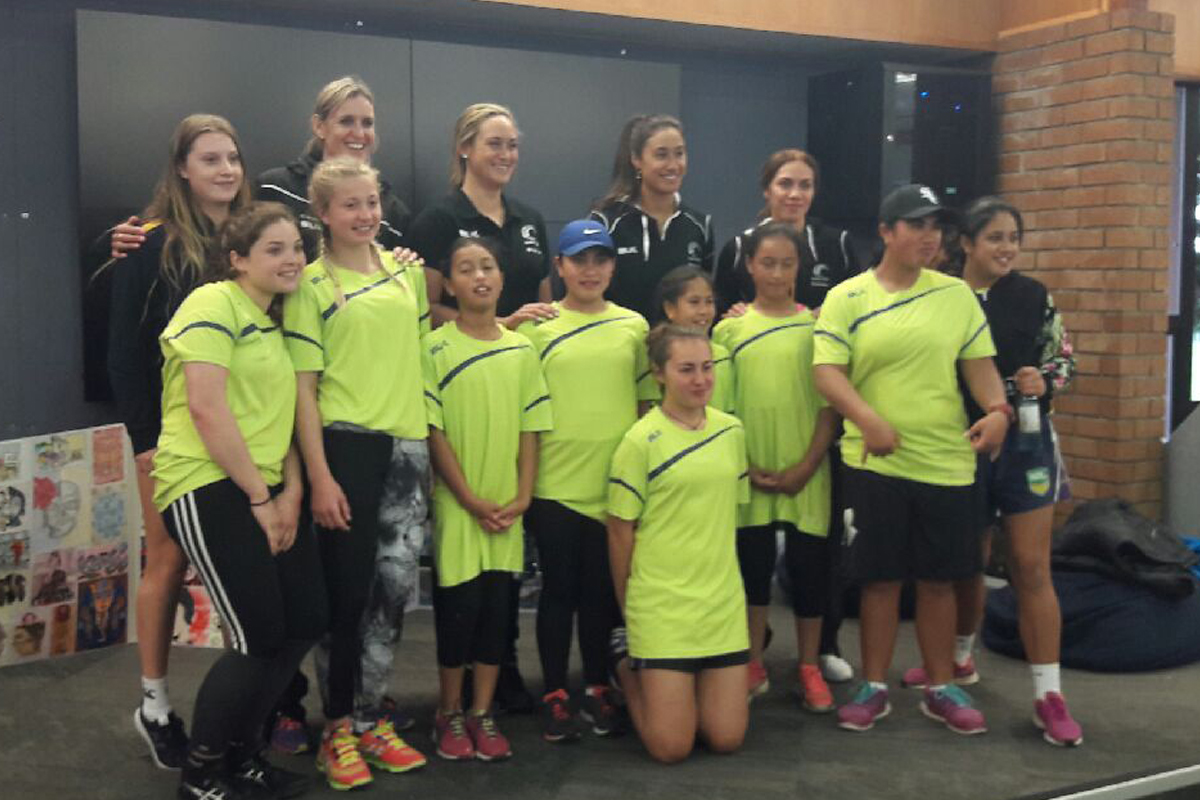 80 school kids from eight different schools across Auckland had a morning to remember, learning from Silver Ferns Maria Tutaia, Grace Rasmussen, Cathrine Tuivaiti and recently retired Leana de Bruin.

Organised as part of the Breakfast Club initiative, the students from Glenn Innes, Glen Taylor, Riverhills, Ruapotaka, Taumaranui, Bayfield and Elim were put through the basics of passing, catching, shooting and defending at St Kentigern.

Silver Ferns midcourter Grace Rasmussen says opportunities like this are important.

"It has been good coming down and being able to give back to grassroots Netball," Rasmussen said.

"It's great to see the looks on the girls' faces when you turn up.

"No matter what you're doing, it's about having fun and for them to be able to meet some of their role models; it's very cool."

Abigail a student from Riverhills had never played Netball before, but particularly enjoyed the shooting sessions with Maria Tutaia.

"I learnt how to bend my arms when I shoot – just like Maria," she said.

Our thanks are extended to Breakfast Club, New World and BLK for making the day possible.