New Zealand to meet Jamaica in the bronze medal play-off
April 14, 2018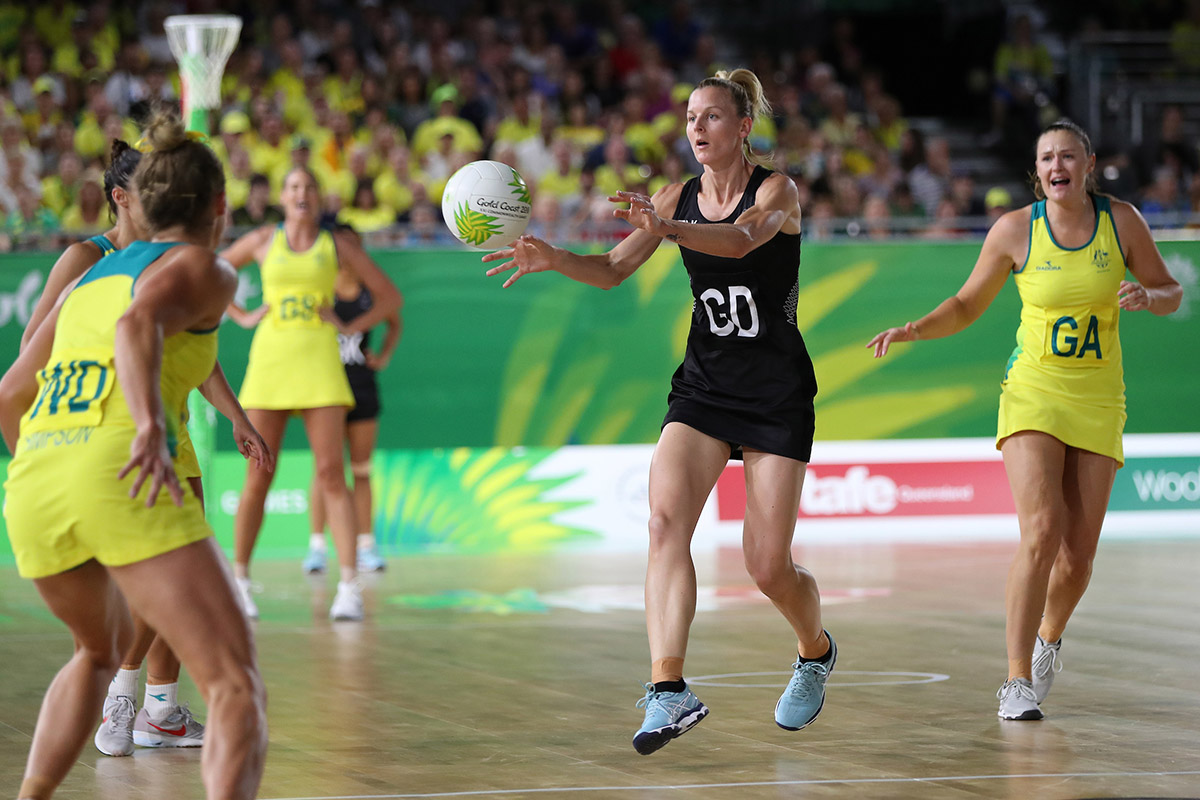 New Zealand will play off for the bronze medal after losing 65-44 to Australia in the semi-finals of the Gold Coast 2018 Commonwealth Games netball tournament on Saturday.
It's another big hurdle New Zealand face when they come up against Jamaica tomorrow (1pm Sunday, NZ time) in the bronze medal match, the Caribbean team losing a cliff-hanger by one goal to England in today's other semi-final.
The experienced defending Commonwealth Games champions and world No 1 Australians were at the top of their game against New Zealand, operating like a well-oiled machine for much of the match to dictate terms throughout.
New Zealand pushed hard until the final whistle but failed to capitalise on their turnover opportunities while a red-hot Australia delivered on a wealth of possession with a high shooting return.
Called into the New Zealand team just two weeks ahead of the Commonwealth Games, hard-working wing defence Claire Kersten was given the biggest challenge of her short international career when named in the starting seven, Samantha Sinclair getting the start at centre.
Playing the game at speed, the New Zealanders made a positive start before the experienced Australians stepped up the tempo. Showing few chinks in their armoury and able to keep their hands on the ball for long periods, Australia were near-seamless in their through-court transition.
With shooter and captain Caitlin Bassett, a towering presence under the hoop, and forming a potent threat with the crafty Susan Pettitt, a seven-goal lead was quickly forged.
The New Zealanders did a fine job to peg back the deficit, defenders Katrina Grant and Temalisi Fakahokotau getting their hands on turnover ball to reduce the gap to three.
However, it was Australia who provided a powerful finish to take a handy 18-12 lead into the first break.
Shannon Francois replaced Sinclair on the resumption, providing some fine feeds with her vision as New Zealand's attacking momentum clicked up a gear.
Grant and Fakahokotau continued to gain some hard-won turnover ball while Maria Folau, attending her fourth Commonwealth Games, toiled industriously on attack with her movement and shooting skill to provide plenty of encouragement.
With shooter Bailey Mes introduced for the last five minutes, adding extra movement in the circle, the New Zealanders worked hard to close the gap but Australia proved adept at countering everything the women in black threw at them.
Extending their grip on proceedings, it was Australia who stretched out to a 32-21 lead at half-time.
With Sinclair back on at wing defence and Australia making multiple changes, it was the hosts who made a decisive move in the third stanza.
With long sweeping through-court movement, Australia moved into overdrive. Backing up their status as the form team of the tournament, the Australians demonstrated ruthless efficiency with their accuracy and finishing.
Young defender Michaela Sokolich-Beatson and shooter Ameliaranne Ekenasio were injected late in the quarter as New Zealand fought to stem the flow but Australia proved an immovable force in jumping out to a 50-30 lead at the last break.