Silver Ferns set Netball Quad Series goals
September 22, 2018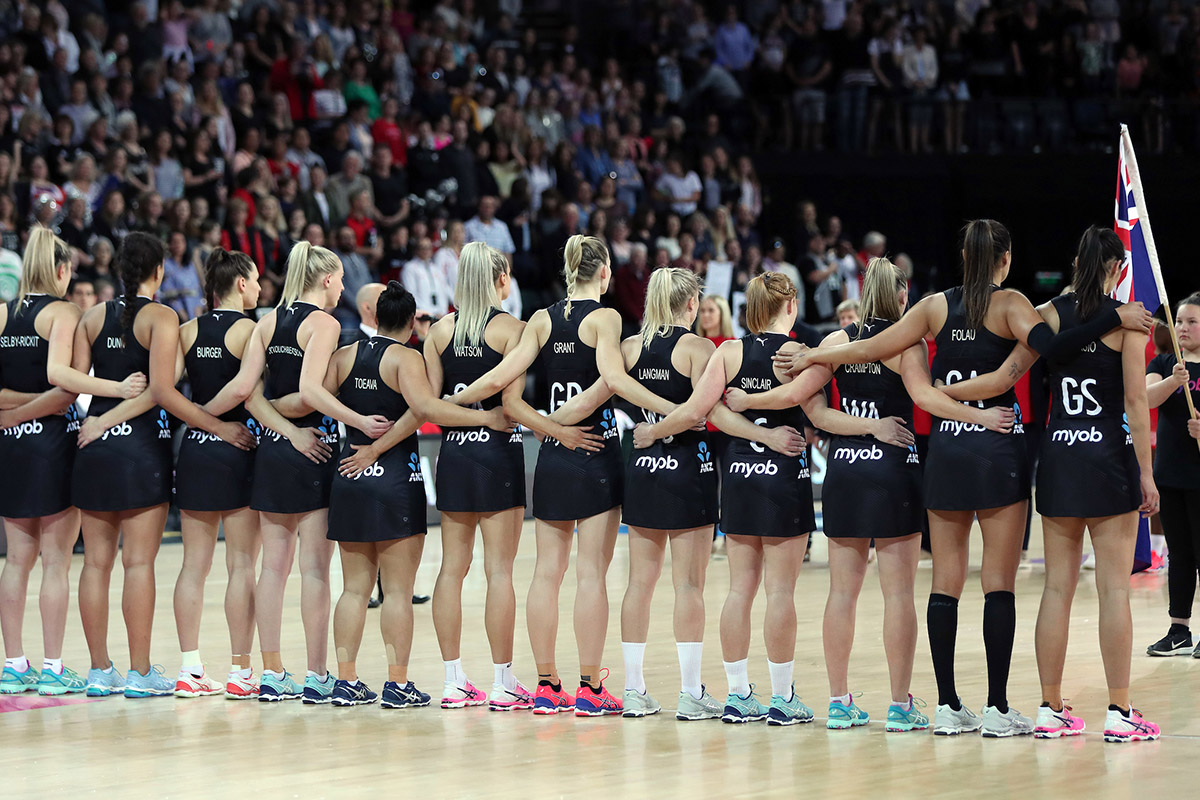 Building on the momentum gained from the first two outings in the Netball Quad Series remains the goal as the Silver Ferns prepare to take on world number one Australia.
The New Zealand side have a mathematical chance of winning the Netball Quad Series when they meet the Australian Diamonds in Melbourne on Sunday but it will take a herculean effort for the Ferns who have not beaten their old rivals since last September, losing six straight tests.
The Silver Ferns are ranked third in the world and on Sunday come up against a world number one Australian side high on confidence after the Diamonds defeated the Commonwealth Games champions England earlier in the week.
They do however hold an edge over their hosts when it comes to performing at the Melbourne Arena having met Australia at the venue on nine occasions – the Silver Ferns winning five of those battles.
The match also marks the first meeting between the two coaches with Silver Ferns mentor Noeline Taurua just two tests into her reign as head coach.
For Taurua, the importance of building from the improvements they made in their 61-37 win over South Africa was a key area of focus in the Test against Australia.
"We are chasing that consistent performance and that drive and passion to execute that," she said. "Irrelevant of what the scoreboard says, we've got to have a lot of fight and heart."
Taurua believed they had come a long way in a short time but admitted Australia would be a "different beast" to what they had faced so far in the Quad Series.
"We've got to bring ourselves back together again, keep ourselves humble and grounded and look to be better the next time we take the court," she said.
The Silver Ferns were at their best in the first and fourth quarters against South Africa and will need to be strong out of the blocks against the World Champions.
Playing as a unit and not in isolation was another area they had focussed on over the week as well as holding onto possession.
"One of the key things we'd spoken about was possession of the ball and even though at times it didn't look like great netball we actually kept ball in hand," she said. "It's been an improved performance so I'm happy about that."
The Ferns need to beat Australia by six goals to leapfrog the Diamonds on the Series ladder which would leave England to beat South Africa by 10 goals for the overall victory.
England Roses take on the South Africa Proteas at the Melbourne Arena at 1pm on Sunday while the Silver Ferns meet the Australian Diamonds at 3pm NZT.
Test Record: Silver Ferns, played 481 Tests – won 366, lost 108, drawn 7
Australian Diamonds, played 444 Tests – won 369, lost 66, drawn 9
Head-to-Head: Played 140 Tests - Silver Ferns 50, Australian Diamonds 88, Drawn 2
Last 5 Meetings: 8 Oct, 2017 – Australia 60 def New Zealand 52 (Christchurch)
11 Oct, 2017 – Australia 55 def New Zealand 43 (Adelaide)
14 Oct, 2017 – Australia 58 def New Zealand 42 (Sydney)
28 Jan, 2018 – Australia 67 def New Zealand 48 (Johannesburg)
14 Apr, 2018 – Australia 65 def New Zealand 44 (Gold Coast)