Silver Ferns to make inroads during Constellation Cup
October 6, 2018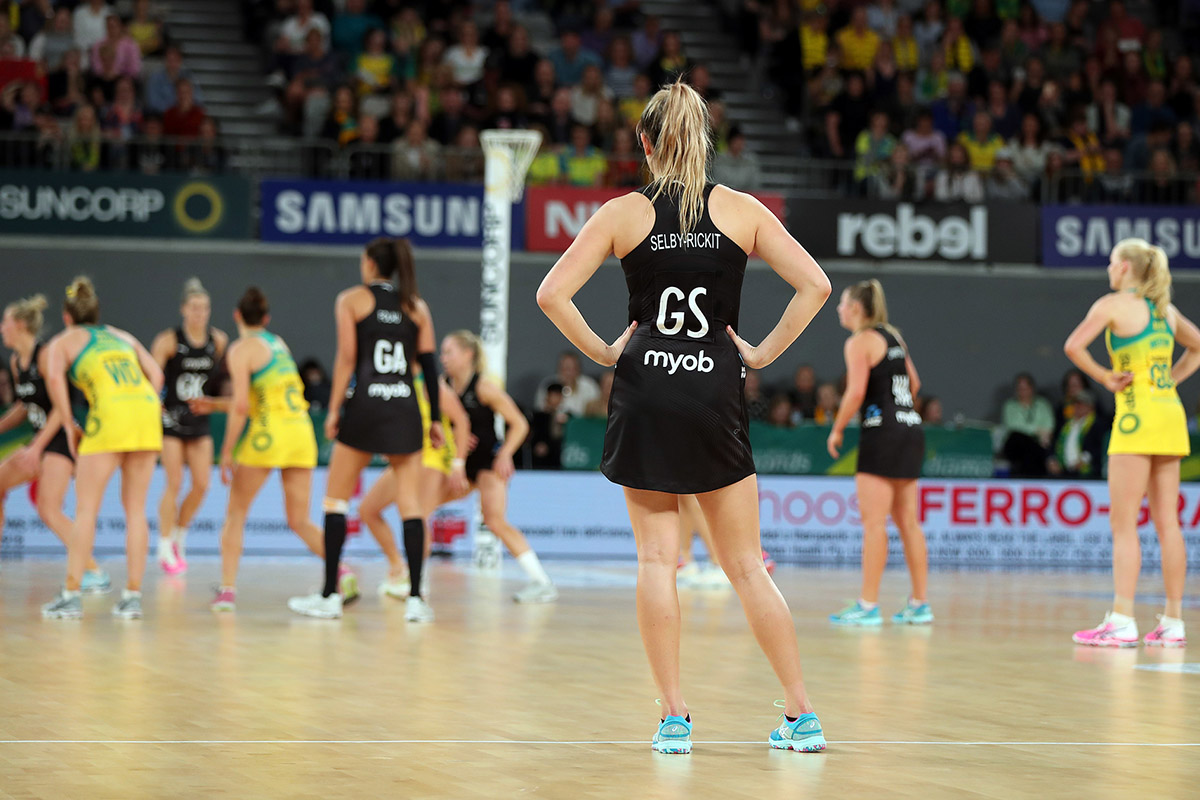 A shift in mindset is a major focus for Silver Ferns coach Noeline Taurua during the four-Test Constellation Cup series against Australia, starting in Brisbane on Sunday.
In just her second series at the helm, the Constellation Cup provides Taurua another prime opportunity to continue her transformation of the Silver Ferns with July's World Cup being the key target.
With the Silver Ferns having shown steady improvement during the recent Netball Quad Series, Taurua is poised to gather more insight with the tough four-game schedule against the world's top team. And she's looking for further gains.
"We're still in the early stages of our overall campaign heading towards the World Cup, so it's still about testing and assessing, building our base, showing incremental improvement but knowing we're up against the best team in the world, I would like to see a shift in regard to playing to win," she said.
"That we have those behaviours of being quite ruthless, having understanding and clarity of our strategy and we're as prepared as possible to play.
"The Quad Series was a good start for us and I'm very clear now on our strengths and weaknesses but at the end of the day it's about winning. We need to shift our minds now to take that into account and play to win."
Having her full squad in camp during the week, Taurua has introduced three new players for the Constellation Cup with shooter Maia Wilson, midcourter Erikana Pedersen and defender Sulu Fitzpatrick getting their opportunities to impress after stellar ANZ Premiership campaigns.
With a taxing travel schedule involved – two games will be played in Australia (Brisbane and Townsville) and two in New Zealand (Hamilton and Wellington) – Taurua is mindful that preparation and recovery will be pivotal. There is, however, no shortage of energy and positivity emanating from the team.
"It's been very upbeat and positive for us coming back into camp knowing that we only lost to Australia by five (during the Quad series) and there's a lot of upside knowing we've got plenty of room for improvement," Taurua said.
"And that improvement is not big, it's more about the understanding, the clarity and building the base; stuff that is going to take a little bit of time. But I've been excited by the intent, focus and positivity of the players and their openness and willingness to try new things."
Having coached in Australia for the past two years, there will be no surprises for Taurua when she takes her place in international netball's oldest and most compelling rivalry.
"Nothing changes, it will be the old Australian way and the Australian style of being very tough, very fit, a lot of speed and they're fierce competitors, that is just an engrained ethos," she said.
"And we need to see how we can challenge that."