FAST5 Ferns success adds to Silver Ferns pathway
November 2, 2018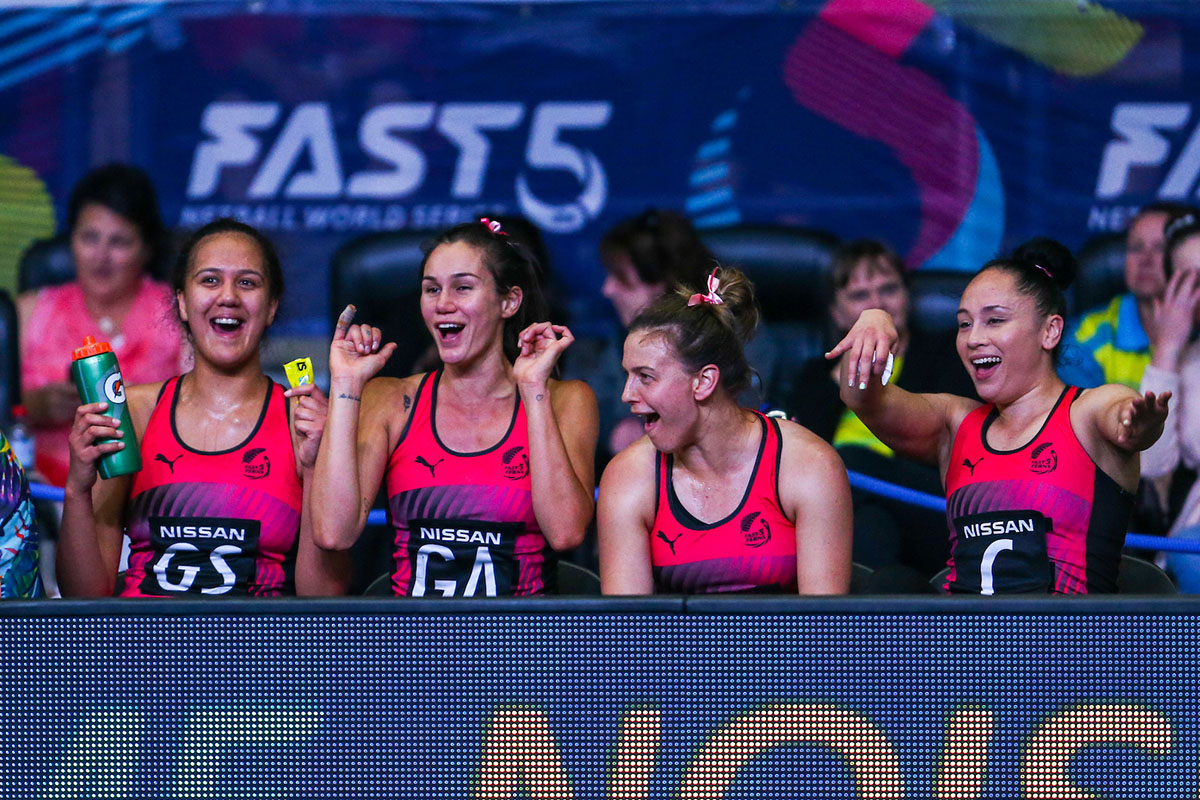 The 2018 Fast5 Netball World Series provided a terrific platform for New Zealand talent to shine and gain exposure against top level teams and players.
The FAST5 Ferns continued their dominance of the shortened version of the game in Melbourne, adding a seventh title since the tournament's inception in 2009.

England remains the only other team to have tasted Fast5 success having lifted their maiden crown in 2011 and a second title in 2017.

Led by head coach Deb Fuller, assistant coach Helene Wilson and captained by Sulu Fitzpatrick, the FAST5 Ferns were impressive throughout the weekend winning six of seven games and falling to Jamaica by just one goal in the round robin stage.

New Zealand struck back in their gold medal rematch against Jamaica holding on for a 34-33 victory to lift the trophy once again.

Coach Fuller said winning the tournament was brilliant, but the true value came from what players have taken away from the weekend.

"I'm really pleased for this group. All week they committed to what we wanted to do on court and were a tight sisterhood which directly connected to our results," she said.

"I can't speak highly enough of Sulu's leadership within the group. There's just something about Sulu, she connects with everybody in a special way and there's a lot of trust in her.

"Going into the final we spoke about 'who's willing to go into the fire?' and at the end of the day the result was nice but it's more important to see what you learn about yourself as a person in those pressure situations."

Fuller, who is also assistant coach of the Silver Ferns alongside head coach Noeline Taurua, is excited to see the quality of talent coming through.

With July's Netball World Cup in Liverpool drawing closer by the day there is still time for players stamp their mark during December's Silver Ferns training camp and the ANZ Premiership which opens in February.

"New Zealand has a massive group of young athletes coming through and it's really important that they have opportunities like Fast5.

"Jamaica brought pretty much their national team to Melbourne so for our players to walk away from the tournament knowing what it feels like to play and win against top internationals like that is a wonderful development opportunity. The will have become better players for it and gained more confidence in their own abilities."

Recently capped Silver Fern Aliyah Dunn led the scoring statistics for the tournament scoring from 29 attempts within the one goal zone, 15 from two point range and two three pointers along with six rebounds.

Bailey Mes overcame a tough lead in after being bed ridden with gastroenteritis just days before the tournament, to put together an impressive performance with a heavy work rate and high shooting percentage.

Dunn and Mes were backed up well by fellow shooters Ameliaranne Ekenasio and Monica Falkner who were both successful from both short and long range.

It wasn't just the FAST5 Ferns shooting circle which was exciting to watch with Kimiora Poi, Whitney Souness and Claire Kersten providing lightning fast connections through the mid-court and Fitzpatrick, Karin Burger and Holly Fowler relentless on defence.

As a team the FAST5 Ferns stuck to a strong and adaptive game plan against opposition teams and combined for 35 deflections, 26 intercepts and 52 rebounds across six games.

Due to a Netball World Cup year there will be no Fast5 Netball World Series in 2019 with future plans yet to be released by the International Netball Federation (INF).