Timing right for Netball World Cup bid
November 5, 2018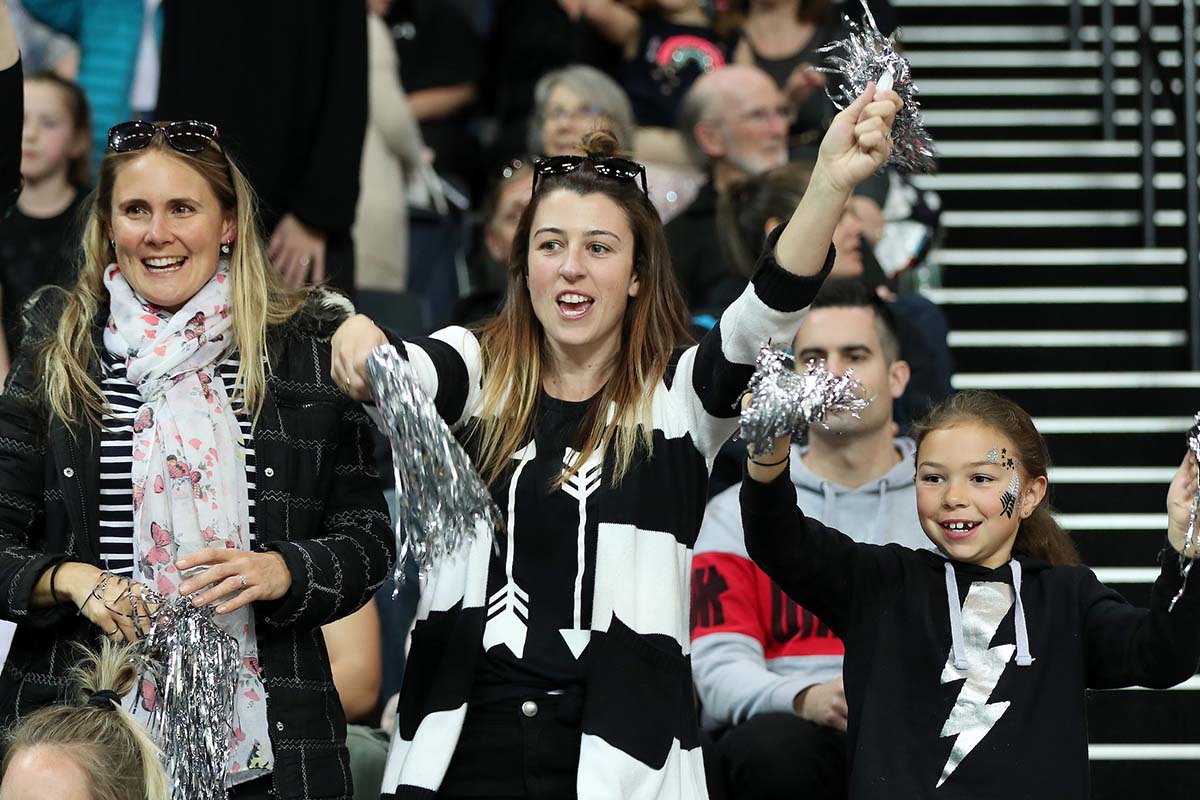 Netball New Zealand's bid to host the Netball World Cup in 2023 is backed by a belief they can take the sport's pinnacle event to new levels.
New Zealand and South Africa are the two countries in the bid to host the international event and head to Singapore next month to present their case to the International Netball Federation (INF).
Netball New Zealand (NNZ) Chief Executive Jennie Wyllie believed it was about more than showcasing Auckland, New Zealand as a world class destination capable of delivering a major event.
"We are ready to do more than just deliver this event," she said.

"We want to take Netball to the world stage, get the brand exposure and take it global."
Wyllie felt there was no better time than now for women's sport in New Zealand and the opportunity for Netball to lead from the front.
"New Zealand is entering a stage where women and girls are front and centre so having the pinnacle event in our backyard at a time when the government are behind us can only be beneficial," she said.
A successful bid will see Auckland home to the Netball World Cup with the Netball regions set to host visiting countries around New Zealand.
The 2023 Netball World Cup will mark 60 years of the international event and coincide with NNZ's own celebrations to observe 100 years of national netball – the first official representative match played in Wellington in 1923 between Wellington and Canterbury.
Wyllie said the timing couldn't be more perfect as NNZ, in partnership with INF, acknowledged the past, connected with the present and led the way for the future of the game.
"If you think of the legacy in its own right, the history, telling the story of Netball in New Zealand on the world stage will be significant," she said.
"INF can stand with us to celebrate our centenary by showcasing Netball to the world while also telling the global story – how it changes lives and leads in female empowerment.
"But we will also share what we have learnt over the last 100 years with INF – sharing the knowledge and experience that we have gained back to the international Netball family.
New Zealand last hosted the Netball World Cup in 2007 when hosting rights were awarded to Auckland at the last minute due to a coup in Fiji.

The Pacific Island had initially been scheduled to host the tournament but was stripped of the rights because of the December 2006 coup.
NNZ will find out if their bid for the 2023 Netball World Cup was successful or not in March 2019.