Year in Review: FAST5 Ferns strike again
December 18, 2018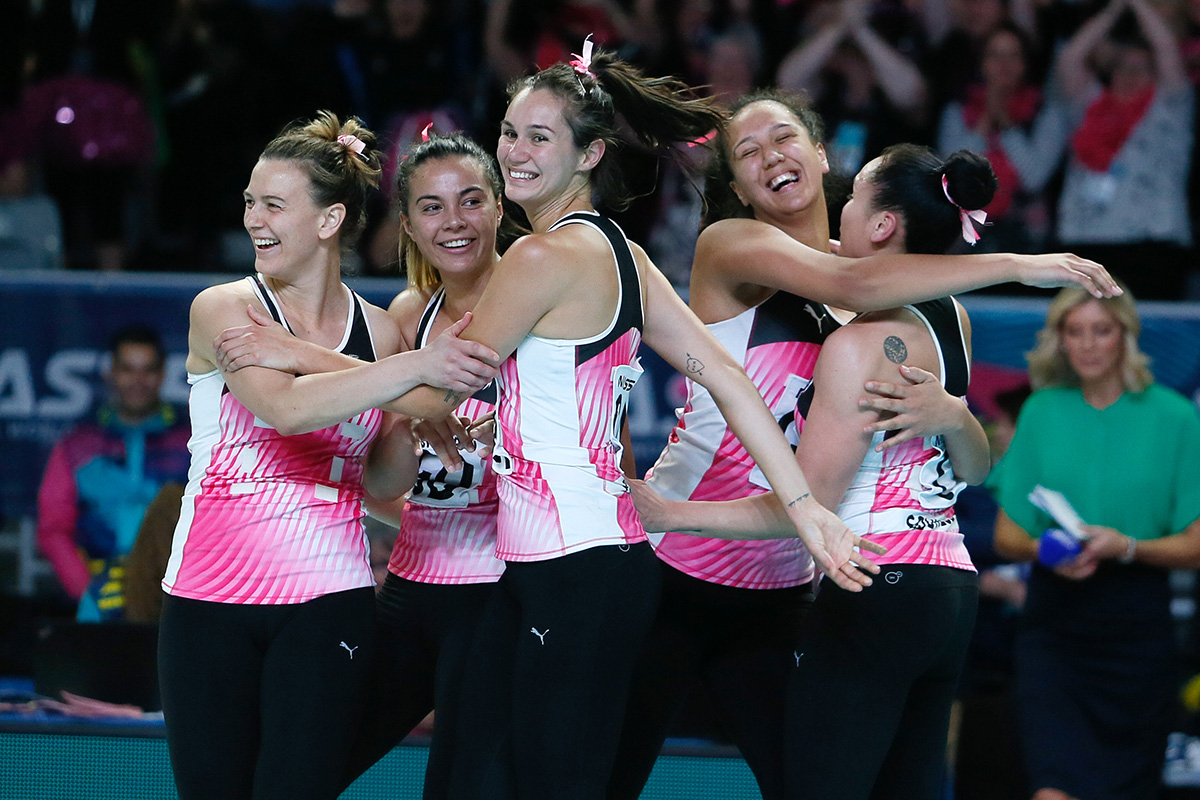 New Zealand's rich legacy in the shortened version of the game was highlighted when the FAST5 Ferns secured the Fast5 Netball World Series title for a seventh time in October.
The FAST5 Ferns closed out a busy international season on a high while widening New Zealand's pool of talent to gain valuable exposure at the highest level.

With Melbourne's three-year hosting of the tournament coming to an end this year, the FAST5 Ferns closed out the Australian chapter of the event the way they started it (2016) with a title-winning run after finishing fourth last year.

With just three players – Ameliaranne Ekenasio, Whitney Souness and Monica Falkner – returning from last year, six new players were introduced to the FAST5 Ferns in 2018, going on to revel in the vibrant and energetic nature of the abbreviated version of the game which includes three different scoring zones, power plays and unlimited rolling substitutions.

The team included a dynamic blend of youth and experience with captain Sulu Fitzpatrick, vice-captain Claire Kersten and a returning Bailey Mes providing the wise heads while successfully combining with the rising talent of Karin Burger, Aliyah Dunn, Holly Fowler and Kimiora Poi.

Involving the world's top six teams, the FAST5 Ferns initially slipped under the radar but confirmed their growing status and innate ability to adjust to the variables required for the high-octane product by remaining the only unbeaten team after the first day's play.

That included on opening 32-19 win over defending champions England and a 39-36 win against South Africa before ending the day with a stirring come-from-behind 34-32 win over Australia.

Dropping their opening match of day two, 23-22, to pre-tournament favourites Jamaica in a dour struggle, the FAST5 Ferns rebounded strongly in their must-win outing against Malawi with a decisive 36-16 win to earn their place in the final for an eighth time in nine attempts.

Reversing their round robin result, the FAST5 Ferns highlighted their ability to mix exhilarating attacking play with staunch defence to shade a well-credentialled Jamaica 34-33 in a pulsating final.

New coaches Debbie Fuller and Helene Wilson were quick to show their ability to embrace the nuances of Fast5 in the rematch with Jamaica, the New Zealanders doing their homework to deliver a tactically astute reply.

Taking their power play (worth double points) in the second quarter was not as productive as the FAST5 Ferns would have liked but their ability to chip in two-point shots throughout the match, with all shooters contributing, kept the New Zealanders well in the contest.

With an imposing Jamaica, bookended by outstanding defender Shamera Sterling and towering shooter Romelda Aiken, taking their power play in the last quarter and trailing by just nine, compounded by the threat of long bomb specialist Shanice Beckford, the signs looked ominous for the FAST5 Ferns.