More court time key for Kopua and Silver Ferns
January 19, 2019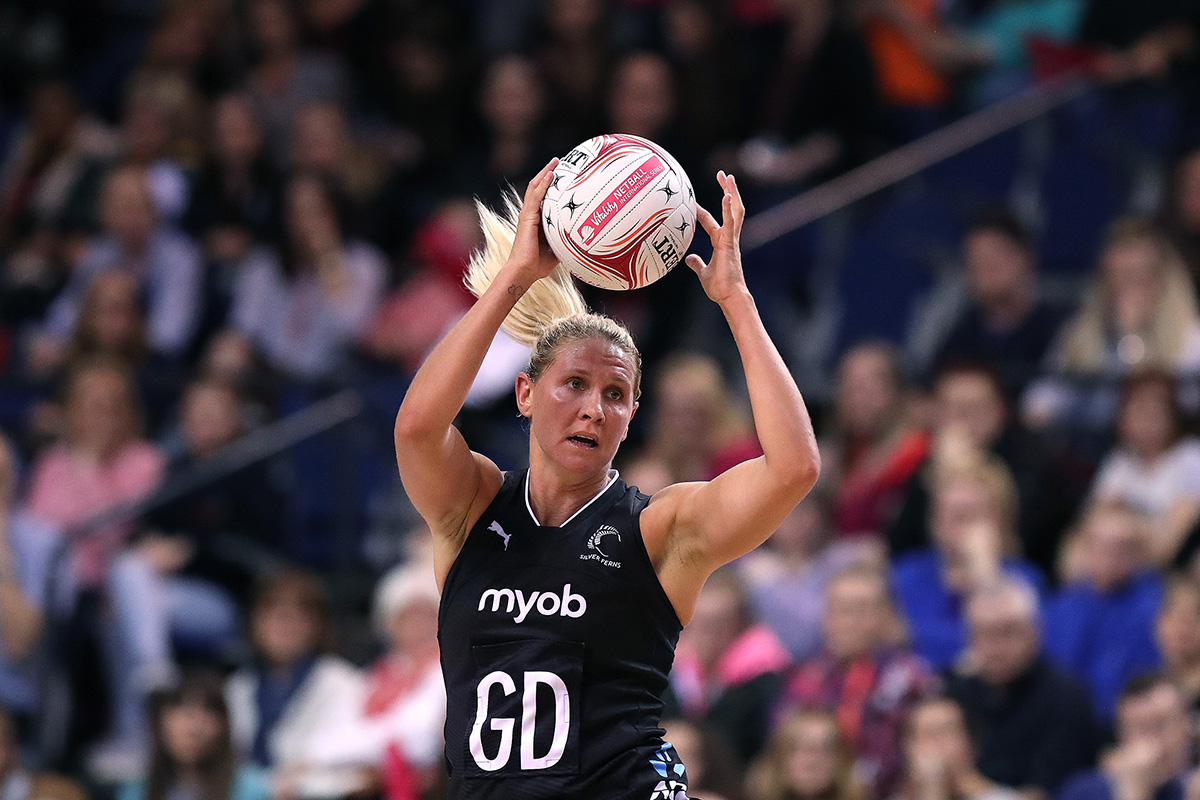 With her international comeback complete, Silver Ferns vice-captain Casey Kopua is confident of raising her performance levels for the remainder of the Northern Netball Quad Series in England.

Retiring in 2015 after notching 101 Test caps Kopua, 33, received a timely reminder of the demands required at international level when steping out three years later for her 102nd Test against a well-credentialled and experienced England Roses in the Quad Series opener.

The Silver Ferns meet the Australian Diamonds on Sunday (5.30am NZT) in London looking to rebound from their opening loss, Kopua confident her new-look side will be all the better for a game under their belts.

"You do remember what it's like but obviously international netball is a lot faster and you just have to keep up, there was a lot of self-talk going on at the time," Kopua said of her first game back.

"The more time I get in real time, the better it will be."

With the Silver Ferns targeting two wins from their three outings during the Quad Series, there is plenty of added expectation heading in to the Diamonds match. The team will play the South Africa Proteas in their final match.

"It's not an ideal situation actually having to win two from two but it adds a bit of hype and a bit of accountability for us," Kopua said.

"It's an opportunity for us, we need to make the most of it and do whatever it takes to get the win.

"I think we have the right processes and strategies, it's just the execution of putting that from paper to training to a match."

Australia are without injured captain and pinpoint shooting weapon Caitlin Bassett for the Quad Series but Kopua believes her absence won't detract from the Diamonds all-round ability and how they approach the game.

"Certainly, she's a real rock for them at the back and she's been getting better and better in recent seasons, so it will be different for them but it doesn't mean they will be any weaker because they still have pretty impressive depth in their team," she said.

Injury prevented Kopua taking part in last year's end of season internationals but she has been a significant part of the group during that time and firmly believes the team is heading in the right direction.

"I think we've definitely moved forward and we're now in a place where it's about the execution and consistency of what we do and if that means playing boring netball to get the job done, then we've just got to keep doing that," she said.

"It's a team where girls, including myself, haven't played together before, so there's a lack of real time in connecting as a group but I think it's going forward every time we get together."

With the major focus for all teams directed at July's Netball World Cup to be held in Liverpool, Kopua has no doubts the Silver Ferns can turn their fortunes around despite the short time frame.

"I think there's enough time for everybody to be doing something every day that is making them a better player and a better person leading into the World Cup," she said.