Silver Ferns ready for Netball World Cup action
July 10, 2019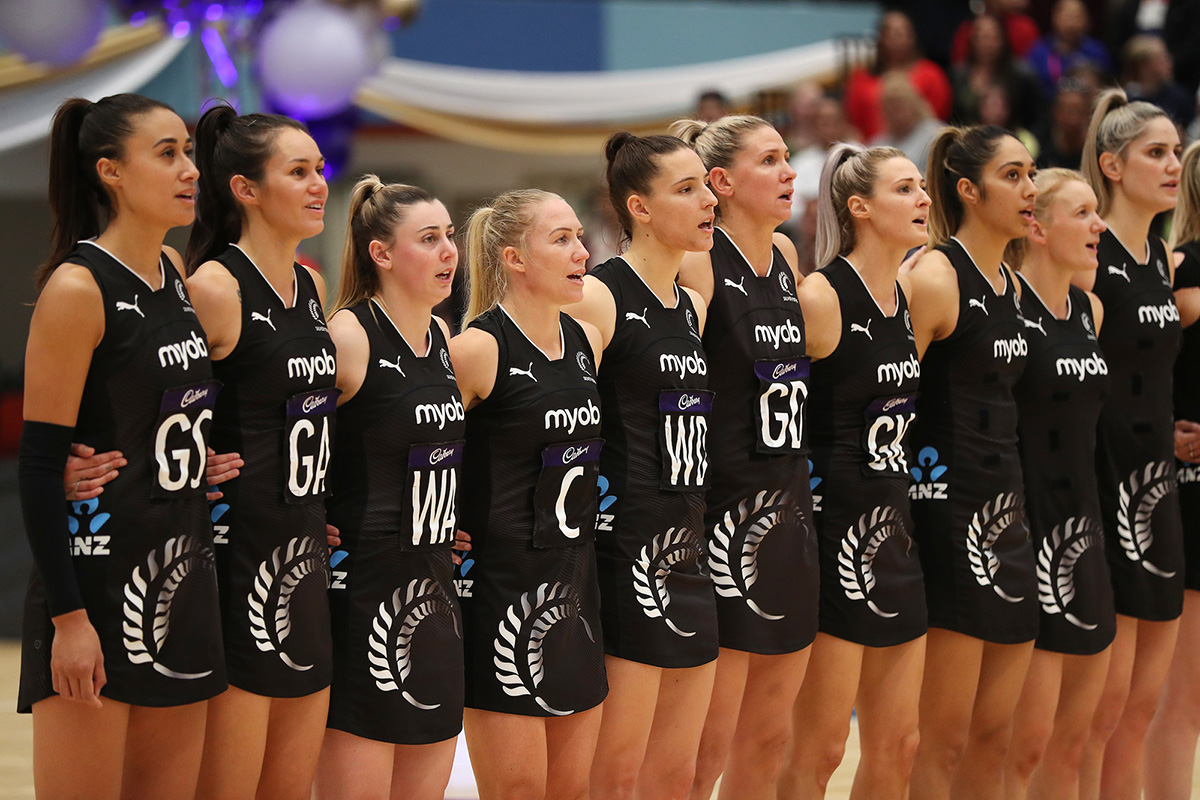 After a short but intense build-up, there is now a real sense of readiness permeating through the Silver Ferns camp leading into their Vitality Netball World Cup 2019 campaign, starting in Liverpool on Friday night.

The Silver Ferns will get the 15th edition of netball's showpiece underway when they meet Malawi (Friday July 12 at 8pm, NZ time) following a punishing three-week preparation which included a five-day camp on the Sunshine Coast and a challenging Cadbury Netball Series involving the NZ Men's Invitational team, the well-credentialled All Stars and the Fiji Pearls.

Since arriving in the UK last week it was, once again, straight down to business for the Silver Ferns, a four-day camp in Colchester in Essex putting the finishing touches on their preparations before arriving in Liverpool earlier this week.

"It always comes to a stage when you've done enough training and the only way you can gauge yourself and the team is by getting out there and playing and seeing everybody else," Silver Ferns coach Noeline Taurua said.

"Once we left Colchester, it was a case of, 'we just want to play' and that's a really neat place to be."

After suffering a shock four-goal loss to Malawi at last year's Commonwealth Games, the Silver Ferns opener offers plenty of intrigue. The popular and entertaining Malawi Queens are well-known for their ability to keep hold of the ball and unorthodox style, Taurua keen to set the intent from the outset.

"The last outing we had against Malawi wasn't our best, so we want to be really dominant out there," she said.

"We want to showcase our own game and style and to start hard and strong."

During the time spent in Colchester, Taurua has seen more growth from the team and couldn't be happier with the progress and development shown by the Silver Ferns.

"The time in Colchester was amazing. It gave us the opportunity to build on what we did in the Cadbury Series and also to consolidate ourselves and use it as another stage leading into Liverpool.

"We were able to cover a lot off over those three or four days with the bonus of playing two games against Scotland (coached by former Silver Fern Gail Parata) and getting our feet back out on the court.

"The main focus has been to consolidate the combinations. We're still obviously building on our team values and those sorts of things and getting the necessary match play was also very beneficial. It was just about getting everything as good as it can be…..our preparation, knowing we want to be the best that we can be heading into the World Cup.

"The intent of everybody has been amazing. I feel like we've gone up another notch since the Cadbury Series in regards to our understanding of the strategy and the intensity has lifted in our trainings, so that's been really good. I feel really pleased with where we are at which is down to all the hard work we've put in over the last three weeks.

"I can't wait and we'll all ready to go."

The Silver Ferns play their remaining Preliminary Stage 1 pool matches against Barbados (Saturday, July 13 at 10pm, NZ time) and Singapore (Sunday, July 14 at 8pm, NZ time) before the Preliminary Stage 2 rounds get underway on Monday, July 15.