Silver Ferns chase top spot against Australia
July 17, 2019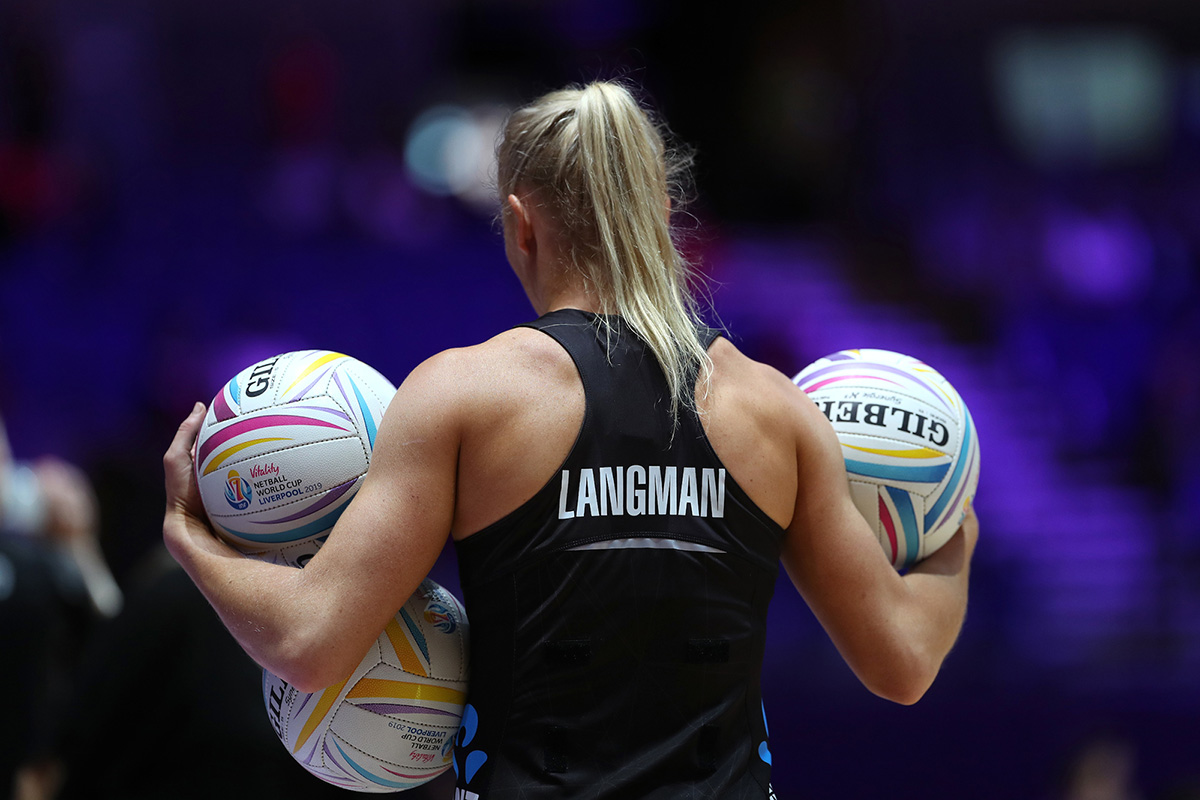 With a semi-final spot already secured, the Silver Ferns meet Australia in their last preliminary match on Thursday (9.30pm, NZ time) to decide the group winner at the Vitality Netball World Cup in Liverpool.

With both teams unbeaten through five matches to date, the Silver Ferns are relishing the prospect of testing their credentials at the business end of the tournament.

"I don't feel any weight on my shoulders at all," Silver Ferns coach Noeline Taurua said.

"I'm just excited and looking forward to playing these big teams. This is what it's all about and I can't wait."

Matches against Malawi, Barbados, Singapore, Zimbabwe and Northern Ireland have helped the Silver Ferns prepare as thoroughly as possible, in the process offering a depth of variety in playing combinations and personnel.

"Every game we have been building for the big teams and we've now got varied strategies, so we're not just one dimensional," Taurua said.

"One of the things we've worked on really hard is when the structure doesn't happen, it's what our Plan B is and not to worry and just play ourselves out of the mess. Definitely, we do have some tendencies that are habits and it's taken us a while to break those.

"We've just got to get on with the job and keep ball in hand, and if we do, which we're currently doing, then we'll put the ball through the hoop."

Due to the hectic schedule, players have been rotated frequently during the earlier games but in the matches ahead, there is likely to be more solidity to combinations.

With player work-loads and the short turnaround between games in mind, there was a need during the earlier rounds to keep players fresh while also ensuring all 12 got exposure and were prepared. Experience is a key factor for Taurua and that will loom large in her line-ups.

Having an intimate knowledge of her opponents through her role as coach of Sunshine Coast Lightning in the Australian league, Taurua knows exactly what to expect.

"They're definitely about the one-on-one style, the physicality, precision and low error count which is normal for any Australian team," she said.
"But like anything, once you get out on court it's who's going to be able to deliver and execute, who can put the ball through the hoop and then creating more turnovers."

For captain Laura Langman, not adapting quick enough to changes at halftime in their latest outing against Northern Ireland after a clinical first half, is a work-on.

"I was reasonably pleased with how we came out (started) in that game but now I think our area to focus on is coming out of that halftime break," she said.

"I think we need to not be scared of pushing to get that second wind before we get started (at halftime), so we're probably looking to do a bit more in that space to make sure we get out of the blocks well in the second half.

"It's the little icing stuff, being able to steal the moment and ground yourself in the heat of the moment, that we need to look at.

"Aussie are playing really clinical, they get ball, they create ball, so we're going to have to focus on our ball retention and not to take the pedal off the metal when momentum is going our way."