Silver Ferns Number Ones by Augustine
July 20, 2019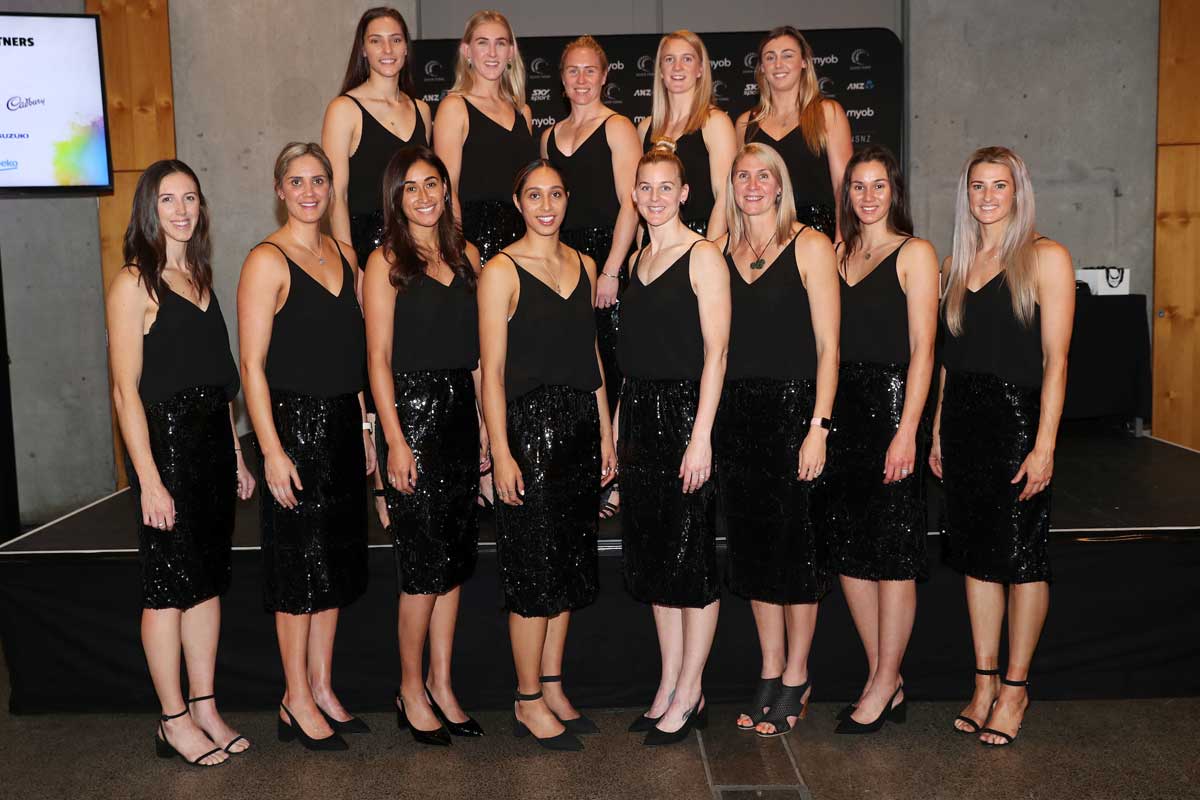 "Sleek, powerful and of course, black."
The words fashion icon and Silver Fern #134 Maria Folau used to describe what she wanted her team to embody when they appeared for the team function at the 2019 Vitality Netball World Cup.
This will be the fourth Netball World Cup for Folau, and because of her eye for fashion, the team entrusted her to co-design their look alongside Kelly Coe, CEO of Augustine.
"It was a great honour to know the girls felt that they could trust me in making the big calls in regard to our number ones. I couldn't be happier that we get to work with Kelly as well. Back in the day we played together and so to have the Silver Ferns wear her design is truly special," Folau said.
The number ones is an outfit that all teams attending the Netball World Cup will wear at formal team functions and occasions.
The candle lighting ceremony will be where all teams come together in their number ones with each captain reading an oath and lighting a candle to signify fair play and good sportsmanship ahead of the tournament.
"This outfit is so important as it is the first time the other teams will see us before we take the court so of course we want to look as strong and powerful, we want the teams to know that New Zealand means business."
With the help of Kelly Coe and Augustine, the official event clothing partner to Netball New Zealand, Folau was able to bring her inspiration to life.
The Planning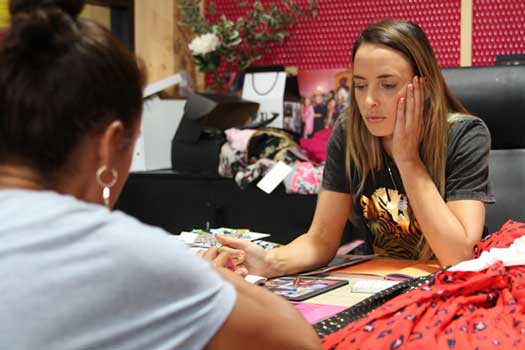 Augustine CEO, Kelly Coe, and Silver Fern Maria Folau at the Augustine Headquarters discussing the initial concepts of the Number Ones.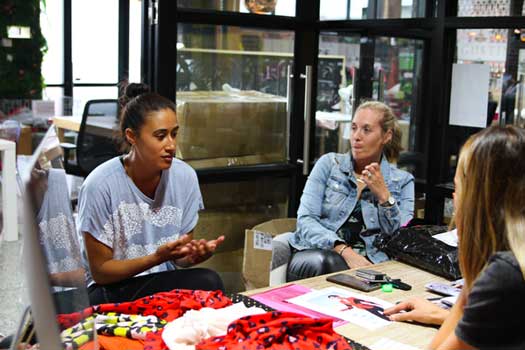 Maria Folau describing her vision for the Silver Ferns Number Ones. Sleek, powerful and black.
The Concept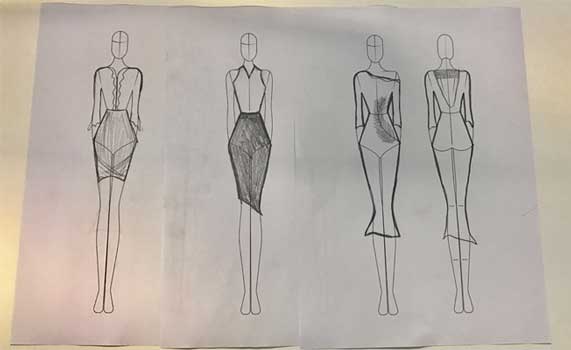 Based on their discussion, Kelly designed some concepts that she then shared back with Maria. As discussed, the sleek, powerful and black were key features that were incorporated in the designs.</>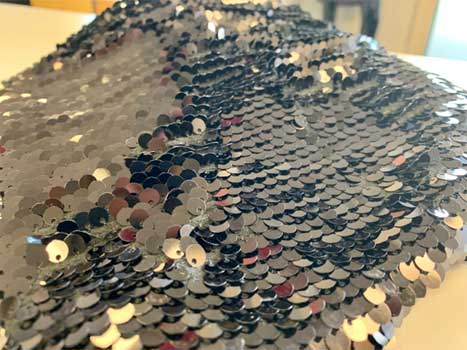 The Augustine brand is known for shiny, bright colours that really stand out on the customers. However, for this Silver Ferns look (being a national team), black was a key factor that Kelly wanted to incorporate with her own brand and style.
The Testing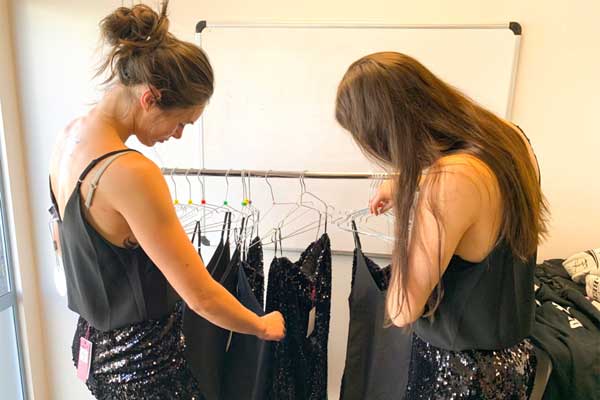 Some of the Silver Ferns were able to try on their Number Ones a few weeks prior to their departure to make sure they felt comfortable. Both Ameliaranne Ekenasio and Karin Burger commented on how the outfit made them feel modern, beautiful and ultimately had a nice feminine look.
At Farewell
"Absolutely amazing, Kelly has done such a great job and we are all loving the sequins which we all know Kelly loves! We feel very empowered and really really grateful that we get to wear Augustine. Thank you, Kelly, for helping bring this inspiration to life." – Maria Folau