World champions nominated for Halberg Awards
December 13, 2019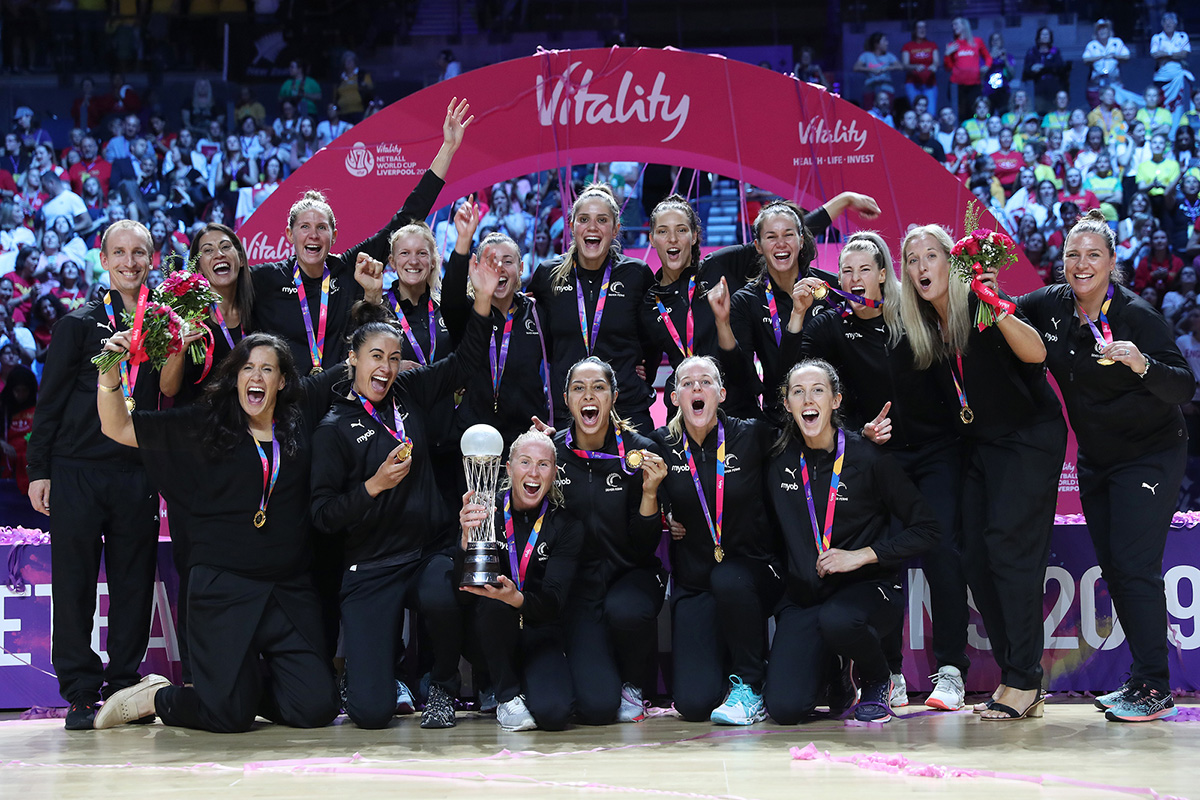 The world champion Silver Ferns are one of 70 nominations received for the ISPS Handa Halberg Awards alongside Netball World Cup winning coach Noeline Taurua.
The nominations have been announced by the Halberg Foundation covering 28 sporting codes in six categories.
Silver Ferns captain Laura Langman and national team-mate Katrina Rore have also been nominated in the 57th annual event which celebrate and honour New Zealand sporting achievements.
The Silver Ferns went into the 2019 Netball World Cup in England this year ranked in fourth spot, but produced one of the most remarkable turnarounds in a short timeframe to lift the world crown for the first time in 16 years.
They are one of nine nominations, from five sports, for the ISPS Handa Team of the Year award.
Taurua is one of 17 nominations received for the Buddle Findlay Coach of the Year award with 13 different sports recognised in the category.
The Silver Ferns head coach united a Netball community to help take the Silver Ferns to the top of world netball with victory at the 2019 Netball World Cup.
She achieved this feat with a limited build-up and also holding down her role as head coach at the Sunshine Coast Lightning whom she took to their third straight Suncorp Super Netball grand final in Australia this year.
Meanwhile, 15 athletes have been nominated in the High Performance Sport New Zealand Sportswoman of the Year award including Silver Ferns captain Laura Langman, and defender Katrina Rore.
Langman played a pivotal role with the Silver Ferns this year both on and off the court – with her inspirational play in the midcourt a stand-out on the international stage and her ability to bring a team together during adversity, a testimony to her captaincy.
Rore also had a stand-out season having guided Te Wānanga o Raukawa to their first ANZ Premiership title, being recalled into the Silver Ferns and being part of the world championship-winning side, and she was also a member of the NSW Swifts which won the Suncorp Super Netball title in Australia having been called in as a replacement player.
The judges will review the nominations to shortlist into finalists who will be announced in January 2020, leading into the 57th ISPS Handa Halberg Awards ceremony which will be held on Thursday 13 February, 2020 at Spark Arena in Auckland.