Plenty of life lessons for Burger during lockdown
April 27, 2020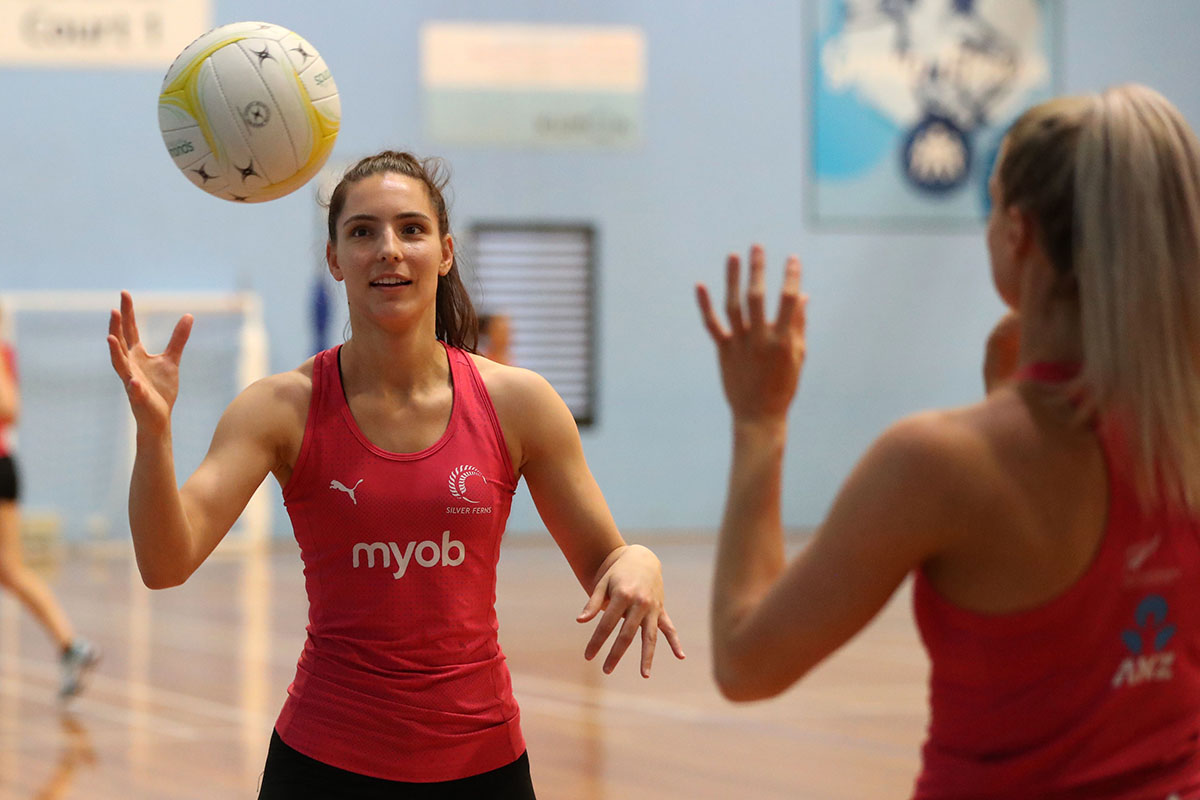 Resilience is part of dogged Silver Ferns defender Karin Burger's make-up and from her bubble of one during the COVID-19 lockdown, nothing much has changed in that sense.
Hard-working on the court and as equally busy off it, the 27-year-old has had plenty to fill her days as she splits her time between training, a fulltime job and study.
"Obviously, for most people having been in lockdown for so long you'd just like a little bit of human interaction but aside from that kind of thing, I feel it's been pretty good for me, personally," Burger said.
"I've been able to focus on quite a lot of stuff that I don't generally have the time for, just being able to plan my life and be more connected to myself. So, spending a bit more on `me time' has been really good for planning and just getting my thoughts in order.
"Funnily enough, I'm not rushing or stressed to get everything done as I usually would have been which is funny because it's the same stuff, it's just the circumstances that are different.
"So, I've been learning what the difference is now, whether it's a mental thing, and how I can do that after lockdown as well and try to keep that stress-free life."
Originally from South Africa, Burger has lived in New Zealand since 2012, diligently working her way through the grades before making her debut for Te Wānanga o Raukawa Pulse in 2017 and the Silver Ferns in 2018 where she continues to build a rock-solid reputation.
With her parents, older sister expecting her second child and a brother still studying all residing in South Africa, the family tend to alternate visits between the countries, but Burger's main concern is how that will pan out in the future with long-distance travel expected to be ruled out for some time.
"It's out of my control and I can't change what's happening, so at this stage, I just try to stay connected on-line and hopefully there's opportunities to see them soon," she said.
"We actually have a trip planned to Aussie at the end of this year, so we'll just have to see what happens with that. Things can change from the worst to the best very quickly, so it's no use worrying about might or might not be at this point."
Burger has a fulltime role with Athletics Wellington where she's involved with sourcing development opportunities in the sport for the athletes, coaches and officials. At the same time, she is doing a long-distance learning course in Business Studies through Massey University with a focus on the intricacies of finance, in particular with the aim of "understanding money and trying to organise myself better."
On top of that, there is the on-going training in preparation for a re-start to the ANZ Premiership, with variety and change-up in routines being a key to maintaining focus and purpose.
"At the Pulse, we've got weekly challenges for each other, we're staying well-connected in terms of sharing some recipes, having our weekly meetings and chatting quite a bit on social meeting," Burger said.
"The connection's definitely there and everybody misses each other. I think we didn't always realise how awesome it is to just go to a venue and everybody trains together. There will be super excitement when we eventually start playing again."