Action Packed four days at Taini Jamison Trophy
March 13, 2018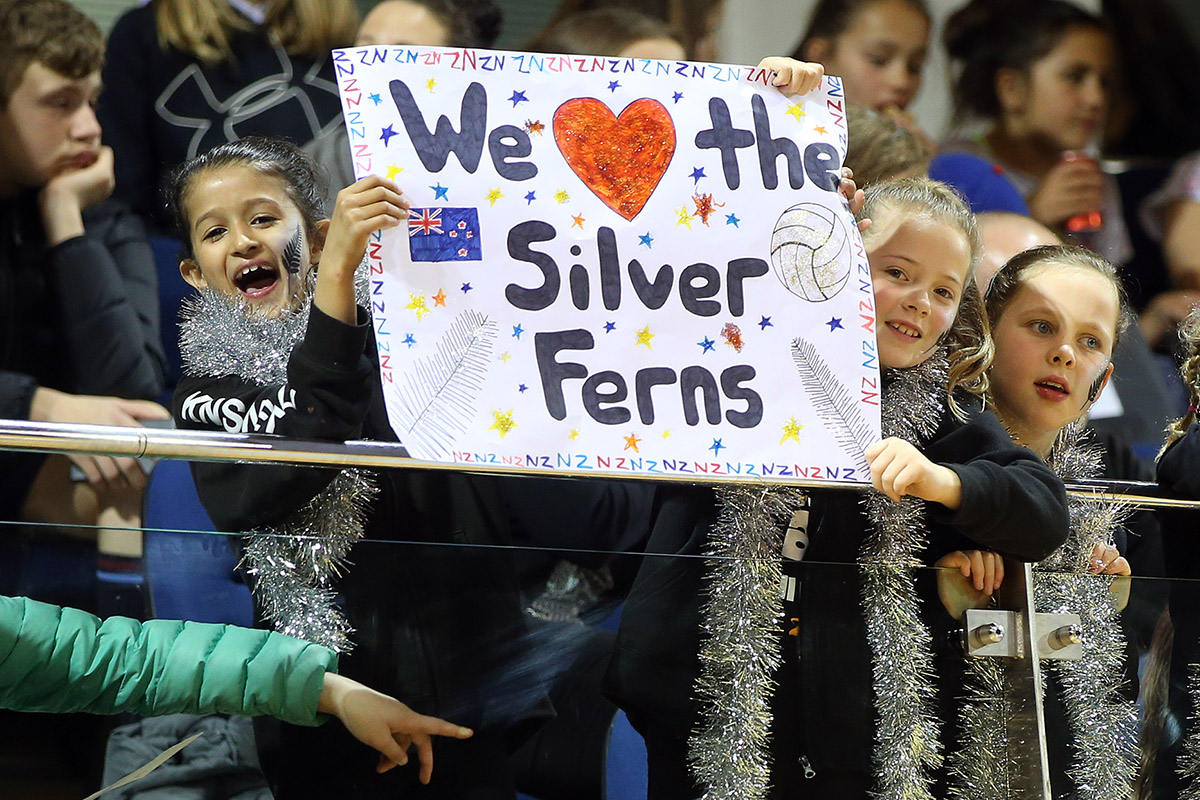 There's going to be loads of action both on and off the court during next week's Taini Jamison Trophy series at the North Shore Events Centre.
With eight games over four action packed days, it's going to be the ultimate festival of international Netball. There are two world class games every night as the Silver Ferns, Jamaica Sunshine Girls, Malawi Queens and Fiji Pearls battle it out to lift the Taini Jamison Trophy in what will be the ultimate build-up to the
Gold Coast 2018 Commonwealth Games
.
Explore The Action On And Off Court
Grab your work colleagues, friends or family and enjoy the international Netball action at the North Shore Events Centre from Wednesday to Saturday. With games not starting until 6.10pm each night – and loads of parking on-site – it is the perfect work night out to watch some of Netball's true international superstars go head-to-head. Enjoy a glass of wine and sample the food from the food trucks as you take in the on court action.
Family Fun Time
There are plenty of prizes up for grabs over the four-day series including the chance to win a Suzuki Sport for the weekend! Younger members of the family can get their face painted before the action heats up on court, while The Hits radio station will be courtside to ensure the entertainment is non-stop. Take in the festivities with something delicious to eat and drink, then settle back and watch some of the world's best athletes go head-to-head.
Immerse yourself in all that is Netball
Kit yourself out in the latest Silver Ferns gear with the new seasons range available at the stadium. Become a SilverFan and show your support of the Silver Ferns with free face painting or for those Netball Fans attending the Friday session, learn how to stay injury free on court with the NetballSmart Power Warm-up.
Saturday Finals Showdown
Four days of international Netball comes to a close with an action-packed day of finals netball when the Taini Jamison Trophy will be decided. With games starting at 2:10pm and 4:10pm it's a great day out for the whole family with loads of fun activities including signing sessions with ANZ Premiership teams the Northern Stars, SKYCITY Mystics and of course your Silver Ferns.
Take part in the Mother Earth futureFERNS #NutsAboutNetball promotion on Saturday with fun activities and don't forget to get your photo taken with Basil in the Mother Earth futureFERNS photo booth.
Make sure you're there to see if the Silver Ferns can keep their hands on the prestigious Trophy and gain the mental edge heading into next month's Commonwealth Games on the Gold Coast. This is the closest you'll get to LIVE Netball before these four teams battle it out for a Games Gold – don't miss out!
WHAT: Taini Jamison Trophy
WHO: Silver Ferns, Jamaica Sunshine Girls, Malawi Queens, Fiji Pearls
WHERE: North Shore Events Centre
WHEN: Wednesday 21 – Saturday 24 March
NEED TO KNOW: Children from $12, Adults from $25 Family pass from $59 or take the whole team along with packages of 10 tickets for just $150. Tickets from Ticketek