Commentator's Call: Taini Jamison Trophy Preview
March 19, 2018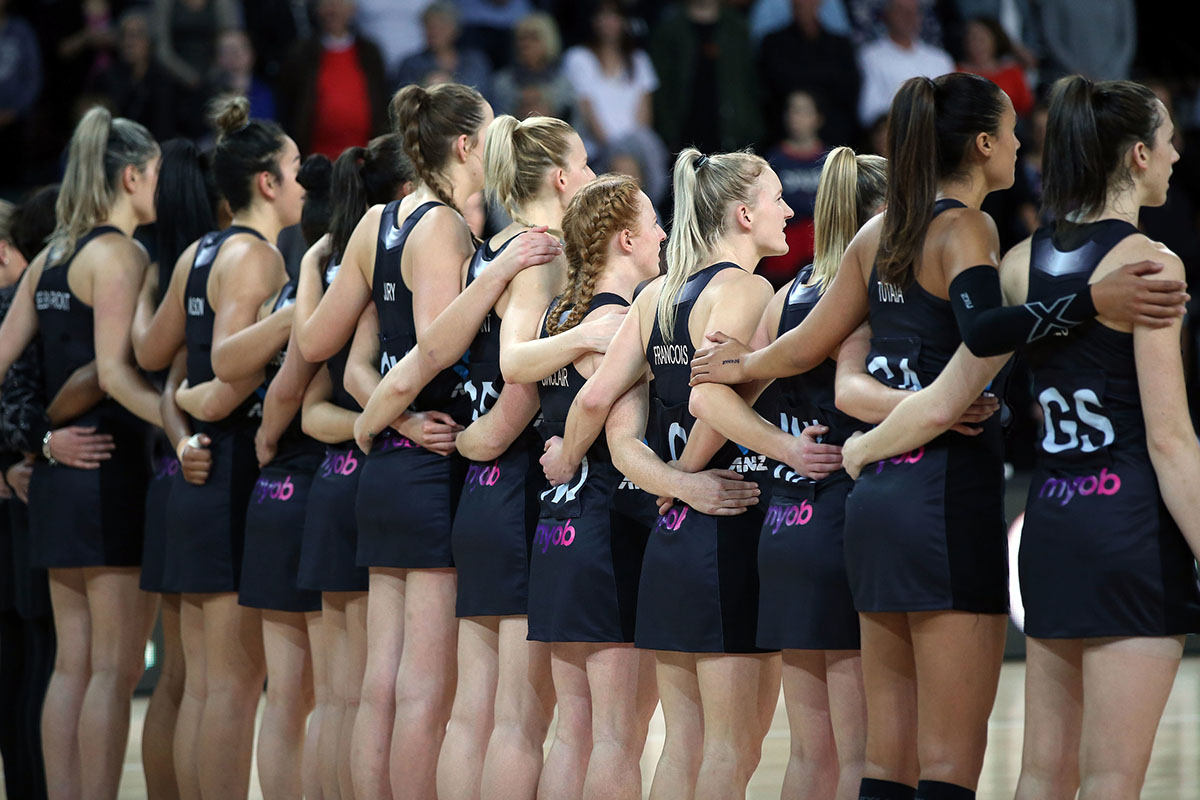 Each of the four teams taking part in the Taini Jamison Trophy have had their challenges of late.
New Zealand, Jamaica, Malawi and Fiji have all come through troubled waters, and will be looking for some kind of form heading into next month's Commonwealth Games.
The Silver Ferns' problems are well documented. Finishing third behind Australia and England is not something that wants repeating, particularly not in a few weeks' time on the Gold Coast. But that's a possibility unless the 12 can find some cohesion and consistency.
The bumps continue for Janine Southby's side. Kayla Cullen is out of the Taini Jamison with an ongoing knee injury, replaced by Claire Kersten. The Pulse midcourter was one of the form players of last year's ANZ Premiership and was rewarded with a test call up. She'll want to grasp this opportunity with both hands.
Maia Wilson has also been added to the side as cover for Maria Folau and Ameliaranne Ekenasio. Both are nursing injuries and are being "managed".
Jamaica's rebuilding after a rugged 12 months or so on the international scene. A coaching appointment in 2017 that saw player rebellion and poor results appears to have been worked through. Former Sunshine Girl Sasher Gaye Henry is now at the helm, with last year's second place at the Fast5 tournament, something of a corner turned.
Jhaniele Fowler Reid captains the side which includes Romelda Aiken and their other proven performers. The major setback has been the loss of Malysha Kelly who tore an ACL during training with the Southern Steel.
Malawi has had an even more torrid time, with internal disputes and player conflict providing a bumpy run up to this competition. A run of 10 losses in a row made last year one to forget.
But this is Malawi we're talking about, and there are clear signs of revival. Griffin Saenda is back in the driving seat and has all his most experienced players with him. The likes of Mwai Kumwenda, Caroline Mtkule, Towera Vinkhumbo and Sindi Simtowi are back in the Queens line-up. Also there is Joyce Mvula who's been in outstanding form for the unbeaten Manchester Thunder in the UK Superleague.
Which brings us to Fiji.
Australian great Vicki Wilson is now in charge of the Pearls, and her side is building towards a very important April. Fiji's return to the Commonwealth after suspension, sees their first appearance at the Commonwealth Games since 2006. Hot on the heels of their performances on the Gold Coast, will be the Oceania World Cup qualifying tournament in Auckland.
These games at North Shore Events Centre are being billed in some quarters as "friendlies". With so much at stake for each of these teams, it's hard to believe there'll be anything too friendly out on court. The Silver Ferns have never lost the Taini Jamison Trophy, and they won't want to do it now.