In Remembrance: Marion Law
November 26, 2020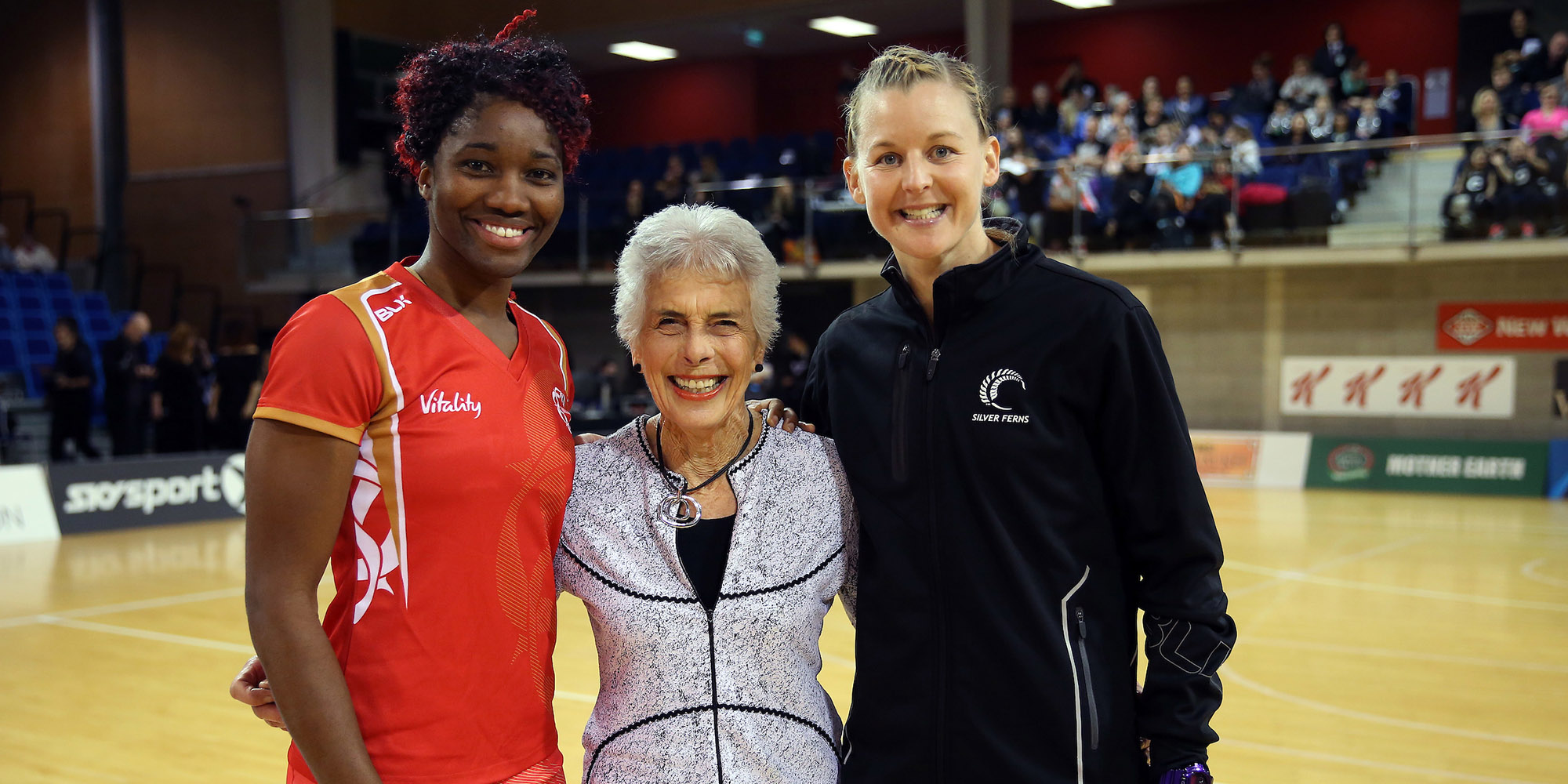 The netball community is mourning the passing of Silver Fern #25 Marion Law.
Playing out of Wellington, Law proved her abundant ability when selected in the 1960 Silver Ferns team.

For that particular team, some players were selected and others were nominated (essentially as a back-up), so it was a rare occurrence when the resourceful Wellington wing defence made the 1960 Silver Ferns team as a nominated player.

The selection proved well-merited with Law being a fine exponent of the classic wing defence role, possessing the ability to contain with tight defensive marking while also using her great tactical awareness and timing to snatch intercepts at crucial moments.

An all-rounder, Law could also cover goal defence, centre and wing attack.

Law's career was interrupted when she married a diplomat, as a result, they spent many years at different postings around the world.

Solid, dependable and renowned for her ability to stick to opponents on the Netball court, Law was a fine all-round sportswoman, also being Wellington's No. 1 ranked tennis player in the early 1960s.

Playing for the Wellington East Old Girls (WEOG) club and Wellington representative team, Law was a compelling presence and despite her years away, never lost her love of the game.

She supported her favoured teams as much as she was able when retired and living permanently back in Wellington.

Limited by ill-health in recent times, Law attended Pulse home games wherever possible while also officiating the ball toss on one occasion. When she couldn't watch in person, Law was an avid follower of the games via television.

Law made her Silver Ferns debut against Australia in 1960 and was limited to just two Tests when her husband's career took them overseas but the couple continued to play in tennis tournaments together while offshore.
An exceptionally friendly, dedicated and caring person, Law was delighted to have the opportunity to help celebrate the Netball Wellington 100-year celebrations in 2018.