Inspirational defender scoops Dame Lois Muir Supreme award
December 8, 2021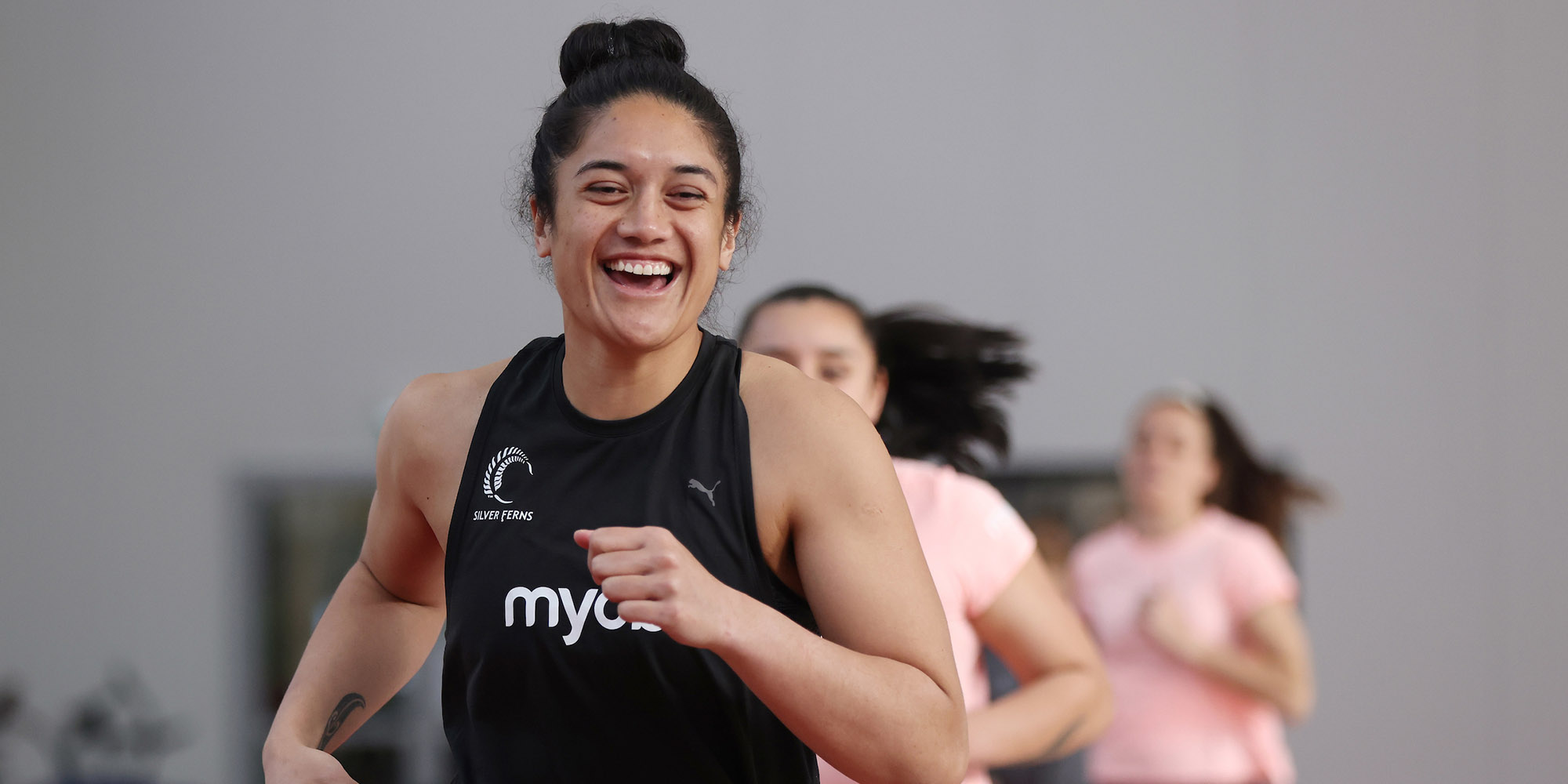 Years in the making, compelling defender Sulu Fitzpatrick has completed a spectacular journey to be crowned the Dame Lois Muir Supreme Award winner in 2021.
In being recognised as Netball New Zealand's best netballer across all competitions and campaigns this year, the dynamic 29-year-old has demonstrated her resilience, personal sacrifice and wholehearted spirit to fulfil what had long been a promising career into one of outstanding quality.
In a personally significant year, which included leading the Northern Mystics to their first ANZ Premiership title, Fitzpatrick has embodied the spirit of perseverance and with it, the rewards on offer.
Something of a netball nomad, it wasn't until in her mid-20s that Fitzpatrick found her real netball purpose when venturing to Te Wānanga o Raukawa Pulse in 2018. In her own words it was the best decision of her career and proved the turning point.
The move to Wellington was a now or never venture despite the personal sacrifice of leaving her then four-year-old twins, Tevita and Theresa, at home with family in Auckland.
A former New Zealand Secondary School representative and NZU21 captain, Fitzpatrick first burst onto the scene as a schoolgirl in 2010 when turning out for the Mystics.
Making the Silver Ferns squad in 2011 as a 19-year-old and playing a one-off test against England the same year, the 1.88m Fitzpatrick, a mobile and aerially-strong in-circle defender, never really kicked on with her career but things were finally about to change.
Fitzpatrick embraced her opportunity with the Pulse in wholehearted fashion, going to places she'd never been before in terms of her preparation with profound effect, including losing a whopping 21kg in weight.
That resulted in a dramatic turn in form, growing maturity also drawing on her natural leadership skills and an international recall in 2018, seven years after gaining a solitary Test cap. Part of a well-credentialled line-up, Fitzpatrick had the satisfaction of helping the Pulse to an elusive first title win in 2019 before the call of family had her returning home to where it all began, with the Mystics.
However, it was a remodelled Fitzpatrick who returned to the blue strip in 2020, her strong leadership qualities and accomplished presence from the back end of the court making her a constant standout feature.
Assuming the Mystics captaincy in 2021, Fitzpatrick led from the front with her commanding form and team first ethos. The ultimate team player, Fitzpatrick was just as influential off-court with her selfless approach and all-for-one philosophy, ensuring a happy, united team who backed her all the way.
Respected and widely admired, Fitzpatrick's attributes were enthusiastically embraced by her team-mates while proving an unstoppable formula as the Mystics went on to claim the 2021 ANZ Premiership title in an historic first win for the franchise.
Fitzpatrick's credentials were further embellished when she was appointed Silver Ferns vice-captain in 2021, reinforcing an ever-growing sign of her stature.