Inspiring experience for Silver Ferns coaching duo
December 11, 2017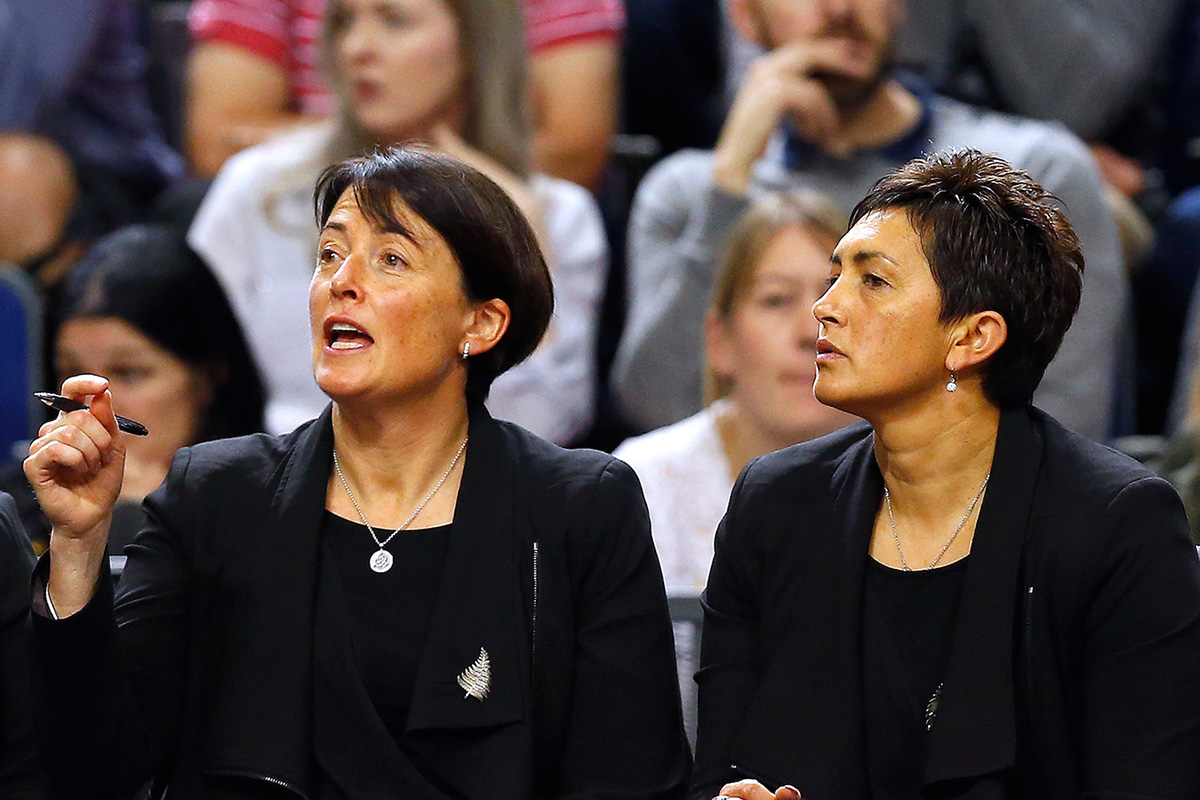 Today, head coach Janine Southby and her assistant Yvette McCausland-Durie step into a decisive phase of their preparation towards next year's Commonwealth Games with the start of a five-day Silver Ferns camp in Auckland.
With the help of a Prime Minister's Coach Scholarship, the pair has recently returned from an invaluable opportunity to work alongside world-class volleyball coach Hugh McCutcheon. Inspired by the experience, the timing couldn't have been better for the Silver Ferns coaching duo.
Originally from Canterbury, McCutcheon played volleyball for New Zealand as well as in professional leagues in Europe and the US before heading into the coaching ranks where he has fashioned an impressive record.
``He's just a really open guy, a typical Kiwi but with a bit of the American killer instinct and it's worked really well for him,'' Southby said.
After steering the US men's team to Olympic gold in 2008, McCutcheon took the US women to an Olympic silver medal in 2012. He is currently head coach of the top women's team at the University of Minnesota.
There was plenty to be learnt from the cross-code exchange where a lot of common philosophies are shared and Southby was grateful for the opportunity to tap into McCutcheon's vast experience and success.
``He's just got so much to offer,'' she said. ``We are never going to be able to compete with their resources but there are a number of positives you can take away from these experiences. We've got a few ideas that we're going gradually to look at putting in place for the Silver Ferns.''
The Silver Ferns coaches were made to feel very welcome and were fully immersed in the inner workings of a high-stakes environment.
`Hugh opened up his programme where we spent time with the coaching and management staff, we observed trainings, were given ringside opportunities for a couple of games and spent lots of time just chatting with him on a variety of topics,'' Southby said.
``College sport over there is massive and I just had no appreciation of it until I was there. The money involved is mind-boggling and we pale by miles in comparison. So, we were exposed to a pretty impressive environment.
``The reality is quite different for us, so it's about adapting and adjusting some of the stuff to our own environment to get the best out of our own situation.''
McCausland-Durie also relished the opportunity to work alongside the coaching maestro in a completely different, highly-resourced environment but ultimately one with the same vision and goals.
``He has been big on making a change to their team culture and the related aspects in terms of high performance, and Janine and I were keen to learn how he has gone about that,'' she said. ``Obviously, changing a team culture takes a bit of time and we just wanted to learn the steps he had gone through and how that could translate for us.''