Invaluable opportunity for young Fiji Pearls team
March 15, 2018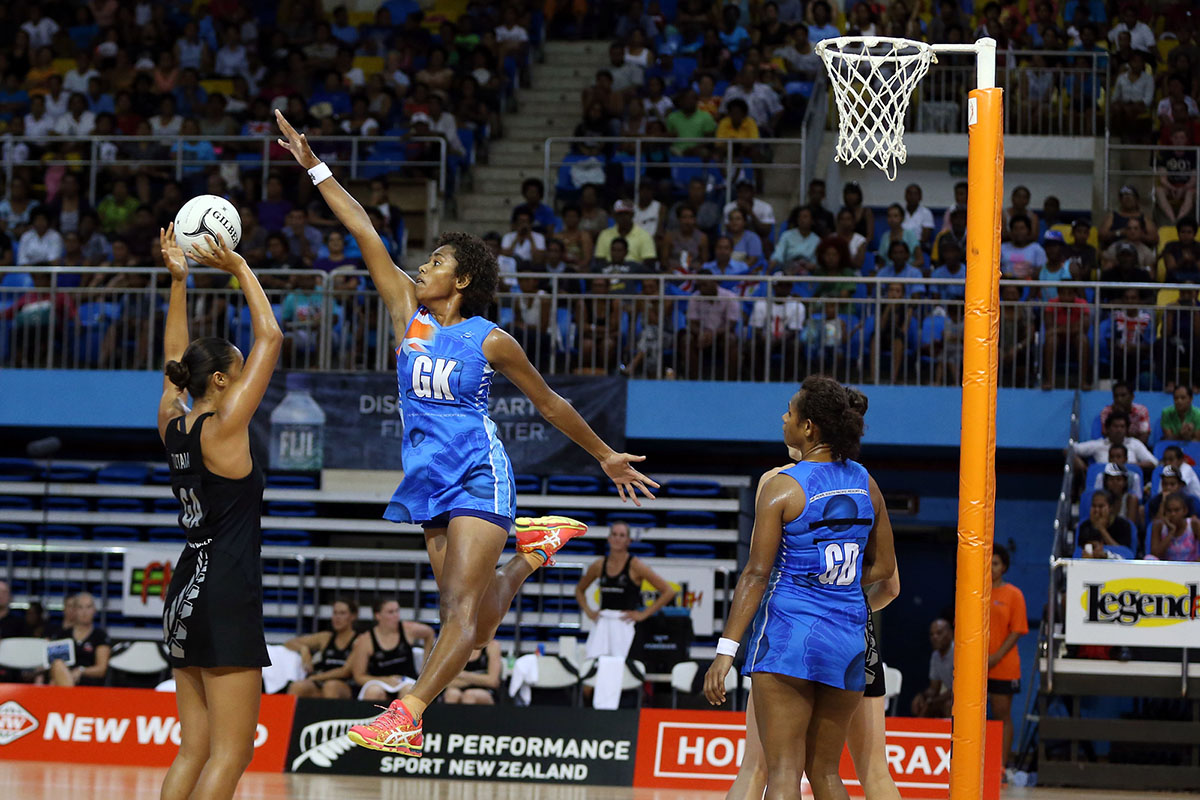 Excited to be involved in the Taini Jamison Trophy series later this month, the Fiji Pearls couldn't have asked for a better preparation ahead of the Gold Coast 2018 Commonwealth Games.
The Silver Ferns, Fiji Pearls, Jamaica Sunshine Girls and the Malawi Queens will be looking to fine-tune in their final formal hit-out before travelling to April's Commonwealth Games on Australia's Gold Coast.
Fiji are expecting a challenging series of matches against higher ranked teams when they visit the North Shore Events Centre on March 21-24 but coach Vicki Wilson is relishing the opportunity it will provide her young team.
``It's a really important opportunity to get some match fitness under our belt while playing against some really skilful players, and some players who are physically strong and competitive,'' Wilson said.
``The Commonwealth Games are going to be extremely tough and demanding, so for me it's about every game playing to the best of our ability, setting ourselves individual goals and recovering well so that we can back up.''
Highly decorated as an international shooter, Wilson a former Australian captain, has also forged a stellar coaching career including when she joined the Silver Ferns coaching ranks as assistant to Waimarama Taumaunu in 2013-15.
In 2016 she signed on to coach Fiji for three years, guiding the U21 team to a meritorious fourth place finish at last year's Netball World Youth Cup in Botswana.
``I have been working on developing depth because we have lost a few players in recent times and those that I've had in the U21s are now getting a good understanding of what's required to compete internationally,'' Wilson said.
Talented shooter Afa Rusivakula, who played for the Northern Stars in last year's ANZ Premiership, is one of the more experienced players who will be turning out for Fiji.
``I am enjoying the challenge of coaching Fiji because it makes me think on my feet and I have to be creative,'' Wilson said. ``It's made me a better coach because a lot of it is going back to the grass roots and that involves providing quality coaching.
``Everything ahead of us is extremely tough and demanding but all players will get plenty of opportunities for court time during the Taini Jamison Trophy as we look to get a team match hardened, physically fit and with an improved skill level.''
Fiji Pearls Squad
Nina Cirikisuva
Episake Kahatoka
Alisi Naqiri
Alesi Paul
Merelita Waqanidrola
Lusiani Rokoura
Afa Rusivakula
Maliana Rusivakula
Verenaisi Sawana
Aliso Wainidroa
Laisani Waqa
Alanieta Waqaniabete
WHAT: Taini Jamison Trophy
WHO: Silver Ferns, Jamaica Sunshine Girls, Malawi Queens, Fiji Pearls
WHERE: North Shore Events Centre
WHEN: March 21-24
NEED TO KNOW: Children from $12, Adults from $25, bring the family for $59 or take the whole team along with packages of 10 tickets for just $150.