Jamaica name imposing line-up for Taini Jamison Trophy
February 23, 2018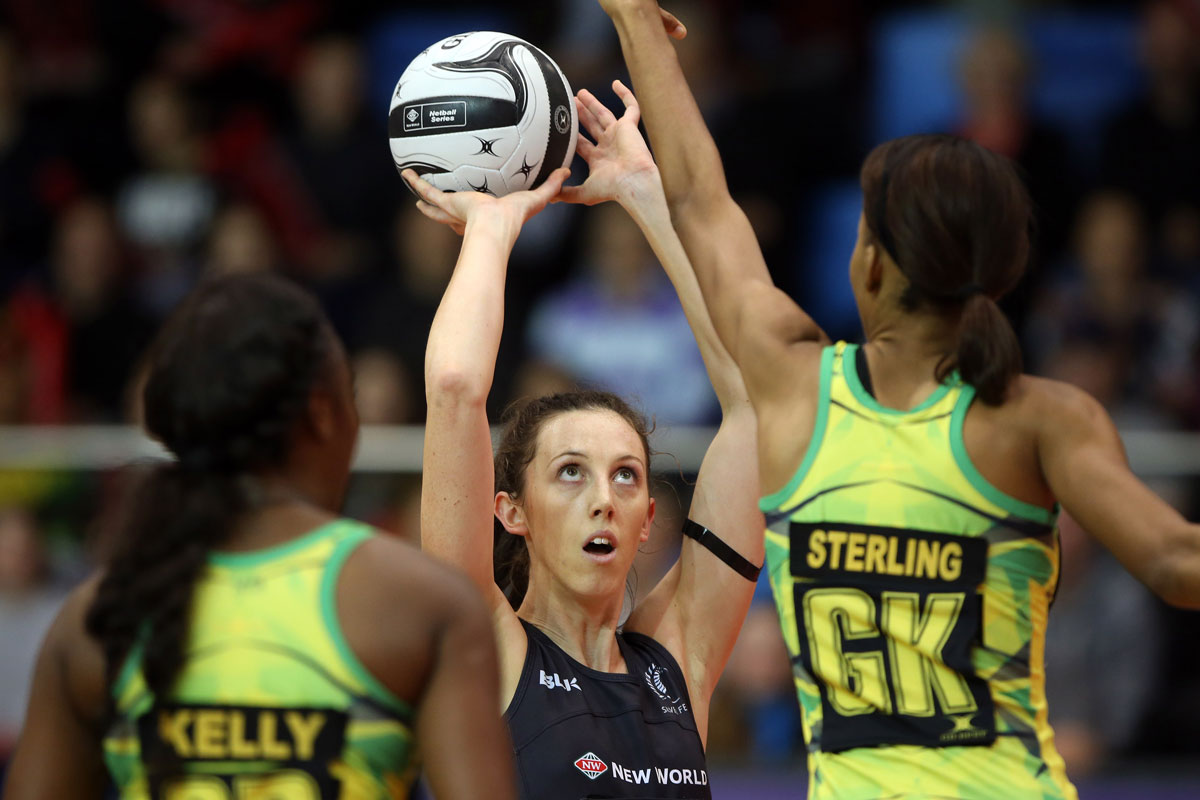 Boasting an experienced and athletic squad, the Jamaica Sunshine Girls shape as an imposing presence ahead of the Taini Jamison Trophy netball tournament to be held in at the North Shore Events Centre in Auckland, March 21-24.
In their last formal hit-out, the Silver Ferns will host Jamaica, Malawi Queens and Fiji Pearls in a challenging preparation before travelling to April's 2018 Commonwealth Games on Australia's Gold Coast.
The Sunshine Girls will be spearheaded by twin shooting towers Romelda Aiken and Jhaniele Fowler-Reid. Viewing the netball court from the lofty heights of 1.96m, the pair offer match-winning attributes in the shooting circle. Aiken also has the added flexibility within the team of switching to the defensive end of the court when required.
Midcourters Shanice Beckford, Nicole Dixon, Adean Thomas and Paula Thompson along with defenders Stacian Facey, Khadijah Williams and Vangelee Williams offer a potent mix through their combined international experience, aerial flair and athleticism.
The team also features stalwart defender Malysha Kelly, who is part of the roster for the Ascot Park Hotel Southern Steel for the 2018 ANZ Premiership league in New Zealand.
The Sunshine Girls will be co-coached by Sasher-Gaye Henry and Marvette Anderson, who took over the reins at last year's Fast5 Netball World Series where they guided an impressive Jamaica to the runners-up spot, in their first final at the tournament.
The Sunshine Girls have assembled a quality line-up for the all-important Commonwealth Games with their best on show and offering a dangerous dynamic.
The Silver Ferns and Jamaica are on opposite sides of the draw at the Commonwealth Games but could meet in the crossover stages following pool play. The Taini Jamison Trophy provides the perfect opportunity for both to gain a valuable insight.
The ever-popular Malawi Queens will compete in the same pool as the Silver Ferns on the Gold Coast while the Fiji Pearls and Jamaica are in the other.
Jamaica Sunshine Girls Squad:
Romelda Aiken
Shanice Beckford
Ann Brown
Nicole Dixon
Stacian Facey
Jhaniele Fowler
Malysha Kelly
Shimona Nelson
Rebekah Robinson
Shamera Sterling
Adean Thomas
Paula Thompson
Ann Ward
Khadijah Williams
Vangelee Williams
Note: Jamaica are travelling with a squad of 15 and will name their team of 12 to play the Taini Jamison Trophy
All teams will head to the Gold Coast (April 4-15) shortly after the Taini Jamison Trophy, so if you can't make it to the Commonwealth Games, come and put your support behind the Silver Ferns when they take on Jamaica Sunshine Girls, Malawi Queens , Fiji Pearls in the Taini Jamison Trophy from March 21-24 at the North Shore Events Centre.
Tickets are available at Ticketek with prices ranging from:
Adults from $25
Children from $12
Or take the family from $59
*Booking fees may apply