Malawi on fact-finding mission
March 8, 2018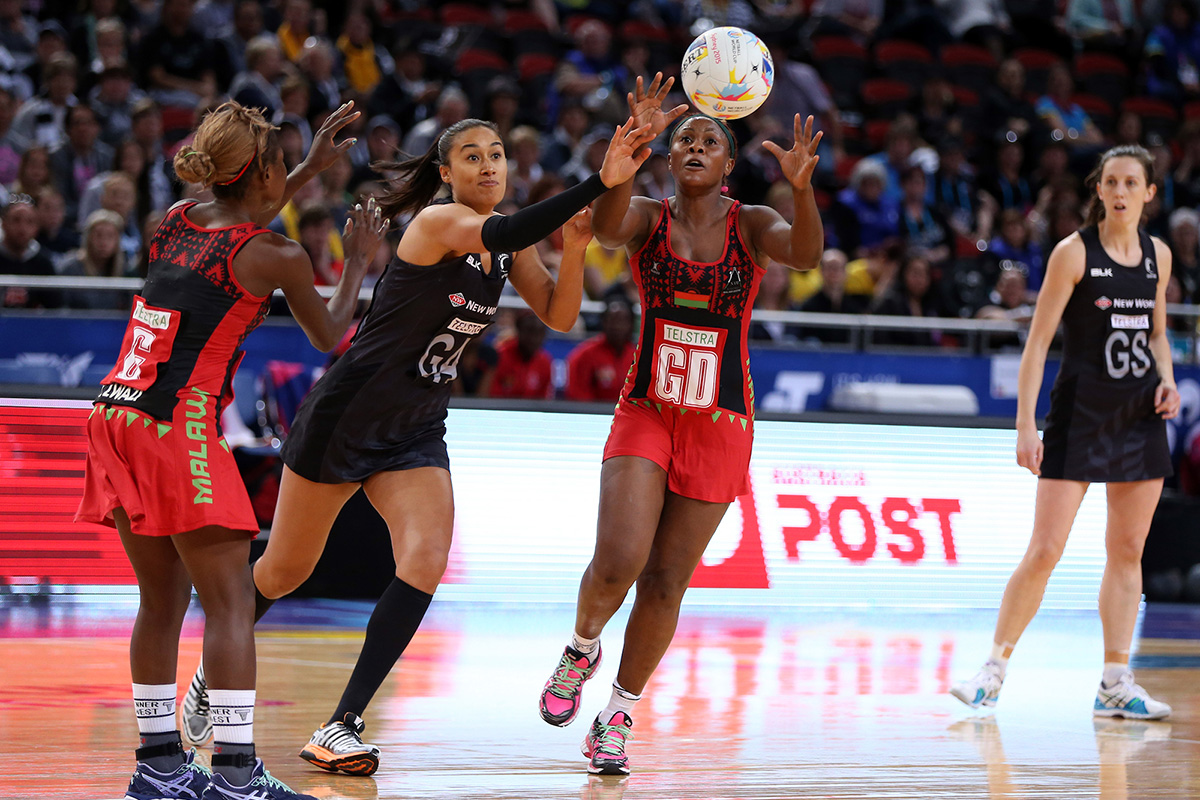 The prestigious Taini Jamison Trophy is just part of the lure for the Malawi Queens as they head to Auckland on a key information gathering expedition.
The Queens head to the North Shore to compete in the four-day series alongside the Silver Ferns, Jamaica Sunshine Girls and Fiji Pearls.
It is the final hit-out before next month's Commonwealth Games on the Gold Coast and the last opportunity to see these international teams live before the battle for a Games Gold begins.
Four days of world class action will be the test both Malawi and the Silver Ferns – who are pitted against each other in the same pool at the Commonwealth Games – are searching for to complete their Games build-up and gain a mental edge over their rivals.
The unorthodox play and passion of the Queens has proven a difficult mix to master for any opposition. They have brought an experienced line up to the North Shore boasting superstar Mwai Kumwenda – who is familiar with the Kiwi style after three years with the Silvermoon Tactix and was player of the tournament at the 2015 World Cup – and veteran and captain Joanna Kachilika who has 95 test caps in defence.
Unpredictability is often their key and something which makes them fan favourites whenever they take the court.
Another netballer to attract the fans in Auckland will be Jamaican shooter Jhaniele Fowler-Reid who made New Zealand her home for five seasons when she suited up for the Ascot Park Hotel Southern Steel.
Her partnership with fellow 1.96m shooter Romelda Aiken is set to test even the best international defenders in the coming weeks.
The threat of what they bring to the court will not be lost on the Silver Ferns who could face off with the Sunshine Girls in the crossover stages after pool play on the Gold Coast.
There is also plenty for the Fijian team to prove as they aim to build on their promising performance at last year's Netball World Youth Cup when they finished fourth.
Upsetting the rankings on the North Shore would be a big ask for Fiji but they too will be out to use the experience to gain confidence ahead of the Commonwealth Games.
The four days of play – two games each day – promises something for all Netball fans with non-stop action, food trucks, entertainment and plenty of giveaways.
It's time to grab your friends, rally your family and take in the international action which will light up the North Shore Events Centre.
WHAT: Taini Jamison Trophy
WHO: Silver Ferns, Jamaica Sunshine Girls, Malawi Queens, Fiji Pearls
WHERE: North Shore Events Centre
WHEN: March 21-24
NEED TO KNOW: Children from $12, Adults from $25, bring the family for $59,or take the whole team along with packages of 10 tickets for just $150. Purchase 10 tickets and go in the draw to play a starring role as the Half-Time ball deliverer.