Memorable debut for Silver Fern No 169
March 22, 2018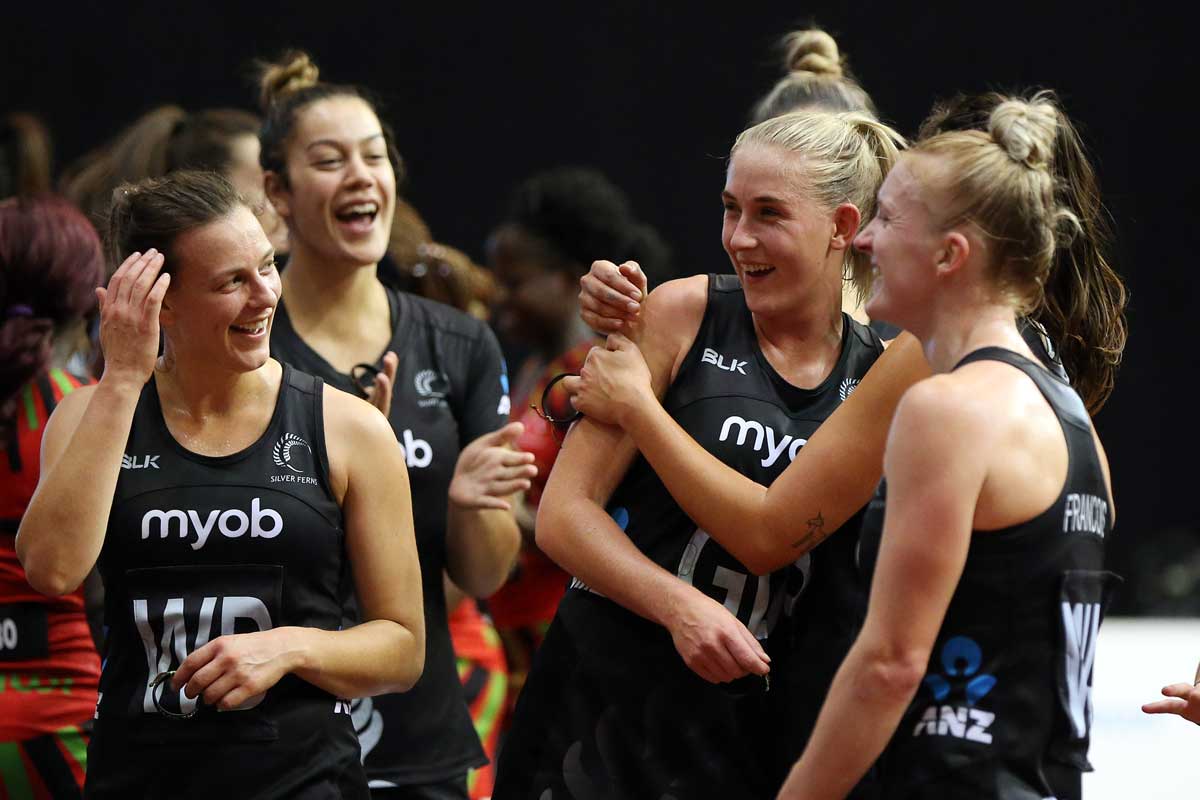 An emotional night passed all too quickly for rising young defender Michaela Sokolich-Beatson when she became Silver Fern #169 during Wednesday's opening Taini Jamison Trophy match against the Malawi Queens.
Earmarked for a bright future, Sokolich-Beatson's stocks have enjoyed a rapid rise over the last two years, the 21-year-old exuding a maturity beyond her years with her natural leadership skills, work ethic and athletic ability.
On the back of an outstanding 2017 where Sokolich-Beatson excelled for the SKYCITY Mystics in the ANZ Premiership, quickly followed by expertly leading the NZU21 team to the Netball World Youth Cup title in Botswana, all adding to the rangy defender's growing resume.
Just how much it meant to be part of the Silver Ferns was evident for all to see when the teams lined up for the pre-match national anthems, tears streaming down Sokolich-Beatson's face in a special moment ahead of her debut on her home court in front of friends and family.
Coming on for the last quarter, it was all over in a flash for the classy operator who slotted in seamlessly.
"It was emotional, it was huge," she said afterwards.
"That 15 minutes that I played, I can like remember probably only the last two minutes of it. It was the quickest 15 minutes of my life…. it just went. I looked up at the clock and there was only two minutes 10 to go and I thought, `how did we get here'."
"It was all a bit of a blur but I loved it nonetheless."
"It doesn't really compare to anything else I've done in Netball because you're representing your country at the top level and at Mystics you're only representing your region. This is the whole country and nothing compares with that."
Playing alongside Katrina Grant in the defensive circle, the captain did have a clear recollection of Sokolich-Beatson's whirlwind debut and couldn't have been happier.
"I remember all of it and she did a great job," Grant said. "Sometimes I knew she couldn't hear a single word I was saying but I was trying to encourage her all the way.
"I think it's good that she's got that one (debut) done so that she can move on and keep playing and developing into the outstanding potential she has got.
"She's just going to go up and up from here and I can't wait to see it."