Netball mourns the passing of Margaret Forsyth
May 4, 2021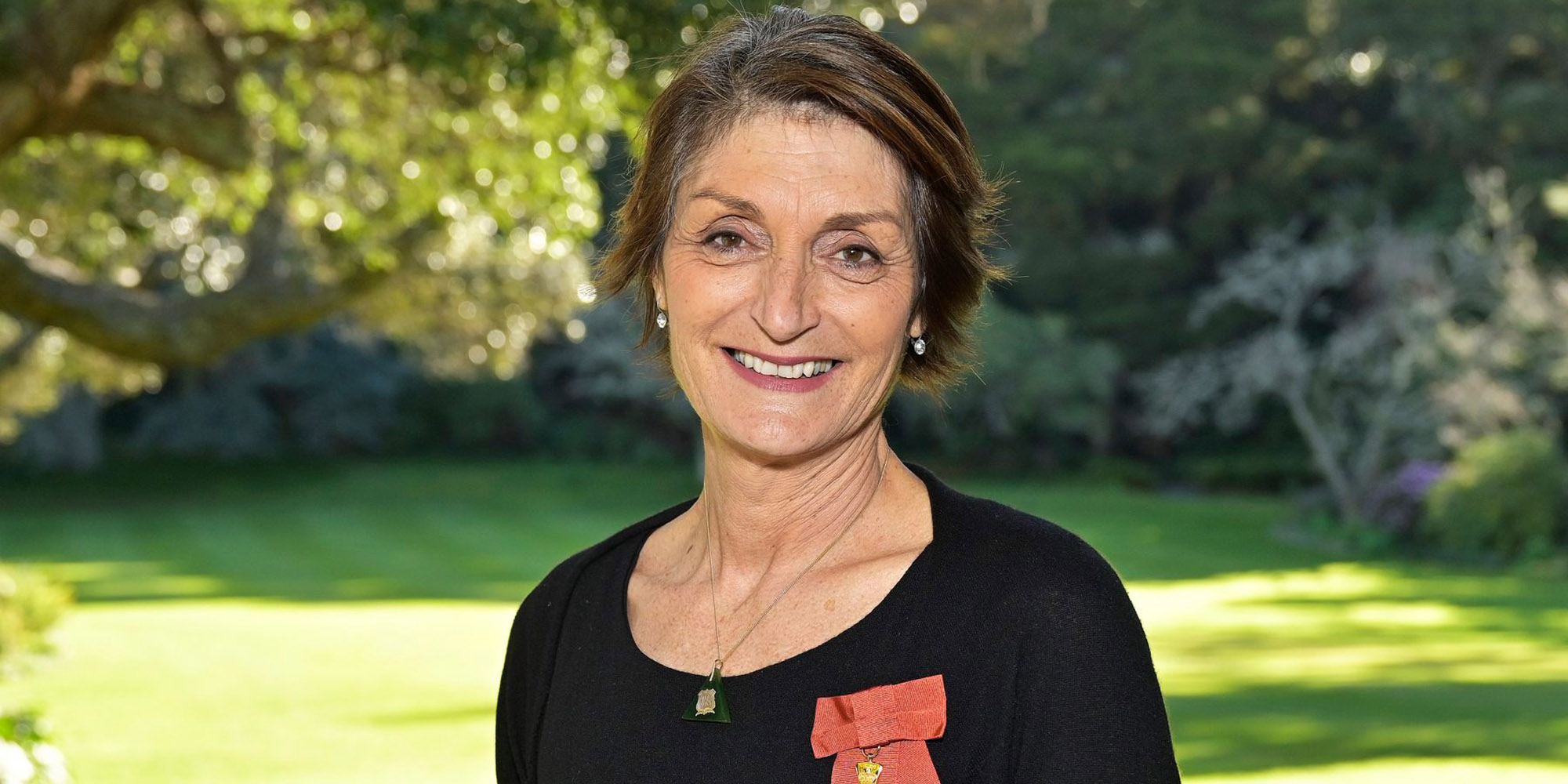 In remembrance
Silver Fern #66
1979, 1981-83, 1985-87
After a lifetime's dedication to her chosen sport, the netball community is mourning the loss of Silver Fern #66 Margaret Forsyth, who passed away on Tuesday at the age of 59.
Margaret was born with a strong sense of duty, representing her country with fierce loyalty and pride on the netball court which was later replicated on the coaching and selection front, and on her community, where she served three terms as a Hamilton City councillor as well as serving in the police force.
Able to play both shooting positions as well as wing attack, the 1.78m-tall Margaret was blessed with a wide-shouldered, trim athletic build, strong work ethic and an abundance of natural skill to make her one of the best all-round netballers of her generation.
The Waikato shooter first made the headlines when gaining Silver Ferns selection in 1979, as a 17-year-old seventh former at Hillcrest High School, for netball's fourth world tournament in Trinidad & Tobago. The Silver Ferns finished in a three-way tie for top honours with the hosts and Australia.

She remains the youngest Silver Fern to play at a Netball World Cup, while being just one of three Silver Ferns to win two world titles. These records were set over 40 years ago.
Of Ngati Kahungunu ki Wairoa descent, Margaret embodied the values of being a key figure as a role model for young women, especially young Māori women.
Margaret's name is indelibly linked with another rising shooting star of the time, Margharet Matenga, who had been selected the year before, the pair – dubbed the two Margs – forging the brilliant New Zealand shooting combination of the early 1980s.
The pair's speed, vision, flair, instinct and calmness under pressure developed into the best shooting combination in the world at the time and reinvented the dynamism of the shooting circle.
A high quality all-round sportswoman, Margaret had a strong background in athletics and was a national title-holder in the pentathlon. Her grounding in the pentathlon, the 'all-rounder' of athletics where an athlete requires speed, power, strength, stamina and mental toughness were a perfect fit on the netball court where her sporting qualities shone brightest.
Margaret's athletic ability was matched by her mental strength, high skill levels, unrelenting determination and a healthy fear of failure, a touch of elegance making the strongly-built shooter an impressive sight in full flow.
A dynamic force, Margaret was a regular Silver Fern in teams selected between 1979 and 1987 during which time she played in three world championships – winning two – but having to battle significant injuries along the way.
After losing a close 1983 Netball World Cup final to Australia, Margaret played her role in a dominant Silver Ferns era, the peerless team of the time winning the World Games final in London in 1985 followed by the all-conquering 1987 team which outclassed all-comers to secure the coveted Netball World Cup title in Scotland.

She described those two years as the standouts of her career. Soon after, Margaret's glittering career came to end, in 1987, with a degenerative knee condition forcing her retirement at just 27 with 64 caps alongside her name.
Margaret held many coaching positions over the years, including head coach of Waikato Bay of Plenty Magic in 2017 and 2018, assistant coach of the FAST5 Ferns in 2017 and the NZA team in 2016.
In the 2020 New Year's Honours, Margaret's 50-year love affair with netball was acknowledged when she was made an Officer of the New Zealand Order of Merit (NZOM) for her services to netball and the community.
"I love the game, I love thinking about the game, about the future of the game," Margaret said after being honoured.
"I just think it's an amazing vehicle for girls and women, that they can learn so much about being a leader, a contributor."
Margaret's vison in her many roles across netball was to nurture players' own self-awareness and self-conduct, in the process not only improving them as athletes but also as valuable contributing young members of society.
A thinker and a doer, Margaret held strong values which included integrity, wholeheartedly embracing any project she took on while striving to retain a view for the future and the bigger picture.
Away from sport, the Hamilton community enjoyed the benefits of Margaret's desire to give back.

Her progression from local educator, to front-line community police officer, to local government politician helped shape and enhance her community.
Through her athletic ability, skillset, indomitable spirit and willingness to give back, much of it on a voluntary basis, Margaret touched many.

In the process, she has left a significant imprint on netball and the wider community, now forever captured in the annuals of time to be acclaimed and admired by those who follow.