Netball New Zealand Silver Ferns awards announced
February 24, 2018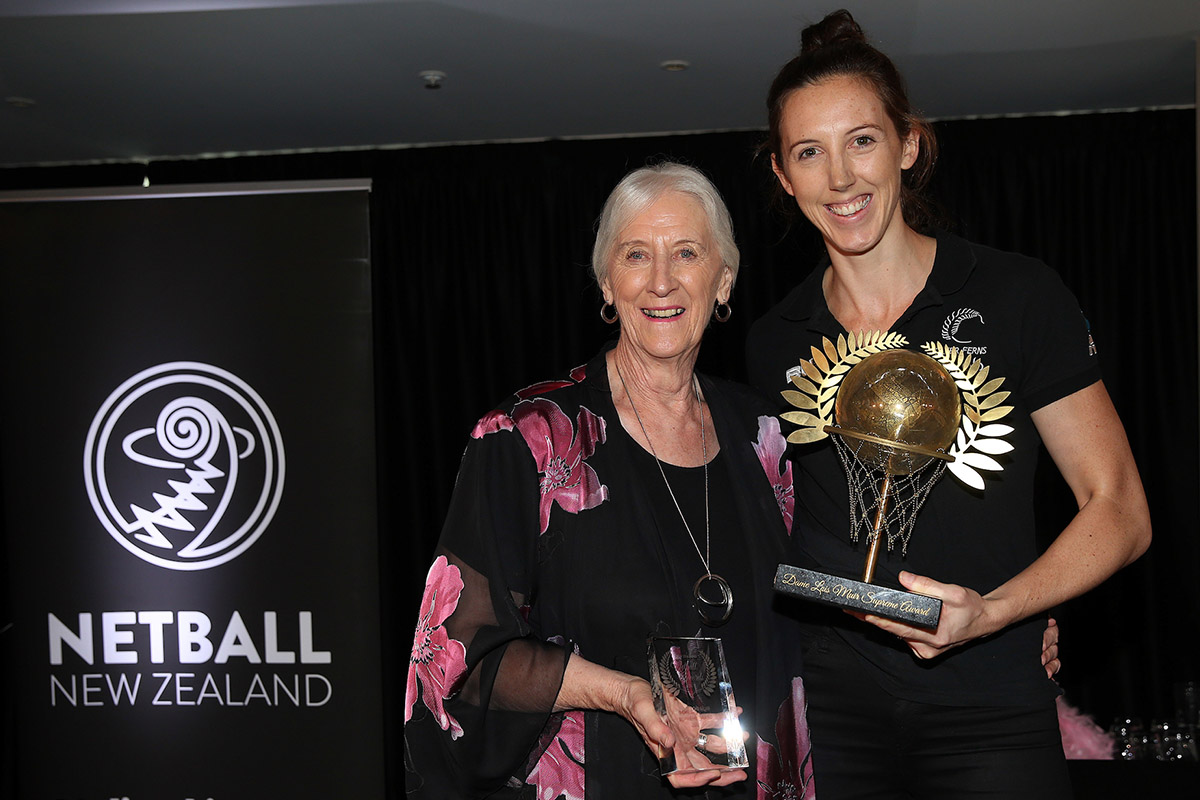 Silver Fern shooter Bailey Mes has tonight been awarded the 2017 Silver Ferns Player of the Year and the Dame Lois Muir Supreme Award winner at the 2018 Netball New Zealand Council Dinner in Wellington.
Mes, who became the 150th Silver Fern in 2012, had an outstanding season last year where she was one of the leading shooters in the ANZ Premiership and one of the most consistent performers in the black dress.
The awards recognise the best Netballer across the ANZ Premiership and the Silver Ferns campaigns last year.
Points are awarded by National Selectors from 1 January to 30 November, 2017, and the Dame Lois Muir Supreme Award, named after one of the most influential figures in the sport's history, is the highest individual accolade a New Zealand Netballer can achieve.
Mes is a worthy recipient of both awards.
She is well known for her resilience after overcoming a challenging start to her international career. Mes made a meteoric rise to her Silver Ferns debut when, at 23, she was picked for the side having played just one quarter of a game in the ANZ Championship.
What started out as a nerve-wracking debut against South Africa in 2012 in the mid-court has morphed into a leadership role within the Silver Ferns' squad and in the shooting circle.
The 1.87m shooter is a dynamic player who has always shown an ability to lose defenders in a small, confined space while hauling in some spectacular aerial ball en route to the shooting circle.
Now Mes has taken her game to a new level with a mix of consistency and confidence – two key elements she has worked hard on achieving.
It was an important factor to her game in 2017 when she teamed up with a number of different shooting partners while confidently maintaining her high standards in both performance and accuracy.
Her slight frame belies the dogged determination she takes to the court every time she plays.
Mes is the second winner of the Dame Lois Supreme Award, which was introduced in 2015, with former Silver Ferns vice-captain Laura Langman the recipient for two years running.