New Zealand duo embracing Commonwealth Games challenge
February 20, 2018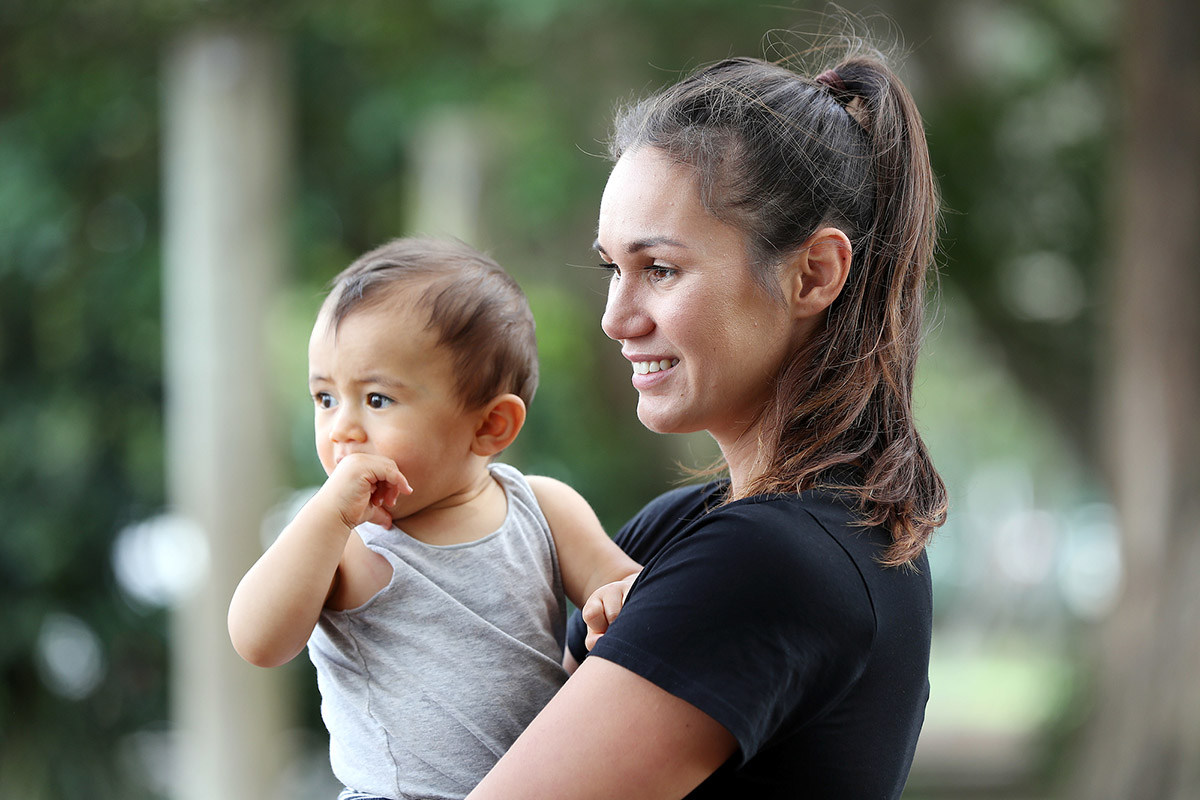 They say their latest netball honours came as a surprise but both Michaela Sokolich-Beatson and Ameliaranne Ekenasio know they are ready for the challenges of the 2018 Commonwealth Games.
Both players were called into the New Zealand team which heads to the Gold Coast, Australia in April in search of a gold medal.
And for both players, the phone call from national coach Janine Southby was somewhat unexpected.
Sokolich-Beatson was busy observing a Year 11 class at Auckland's Whangaparaoa College, as part of her teacher training, when her phone rang midway through the lesson.
"I don't really have words for it," she said of her inclusion into the team. "I knew the team was being announced, but I never thought in my wildest thoughts that I'd be part of the team."
The 21-year-old even asked her new coach to confirm the news "a couple of times".
"I said to Janine 'are you sure, are you sure' and when she said yes I just started crying," Sokolich-Beatson said. "It's all still sinking in. It doesn't feel real yet."
Sokolich-Beatson had a stand-out season last year when she made an impact for the SKYCITY Mystics in the ANZ Premiership and went on to captain the NZU21team to victory at the 2017 Netball World Youth Cup.
But during both of those campaigns she was dogged by a niggling back injury which meant consideration for any higher honours was put on hold.
Now, back at full fitness, the dynamic defender became an obvious choice for the challenge ahead – her ability to cover both GD and WD making her a good fit for the Commonwealth Games in April.
"I never expected this to happen – I thought not being in the squad left me with little chance," she said. "But I do feel ready. I've come off a bit of an injury but each week I've been growing my fitness back and my strength.
"Starting seven is not really in my thoughts yet because I've just been named. Just to be in this environment and to learn is my focus for now."
Versatility was also one of the key reasons Southby turned to 12-test shooter and new mum Ameliaranne Ekenasio, who can easily slot in at both GA and GS.
Ekenasio, who only gave birth to her son Ocean last year, also thought she had missed her opportunity of representing New Zealand on the Gold Coast after missing the squad for the Netball Quad Series.
"It's really quite surreal," she said. "There were so many times I doubted that I would even just be back in the Ferns at any point."
It has been a testing journey back to the black dress after becoming a first-time mum last year.
Ekenasio, 26, was named in the FAST5 Ferns where her fitness levels were fully tested in the fast-paced abbreviated version of the game at the Fast5 Netball World Netball Series last October.
She has since taken on a new appreciation for those netballers who have returned to elite level after starting families.
"All the women that have done it before, hats off to them, because I never realised how hard it was until now."
Ekenasio said finding the balance had been a steep learning curve but one which had set her up well for the demands of the game at the highest level.
Both players will be involved in training camps around the country before the Silver Ferns host Jamaica Sunshine Girls, Malawi Queens and Fiji Pearls in a four-day tournament for the Taini Jamison Trophy at the North Shore Events Centre in Auckland in March.
Tickets from $25 for an adult, $12 for children and family passes from $59 and are available now from Ticketek click here