Newest Silver Fern poised for poignant debut
March 17, 2018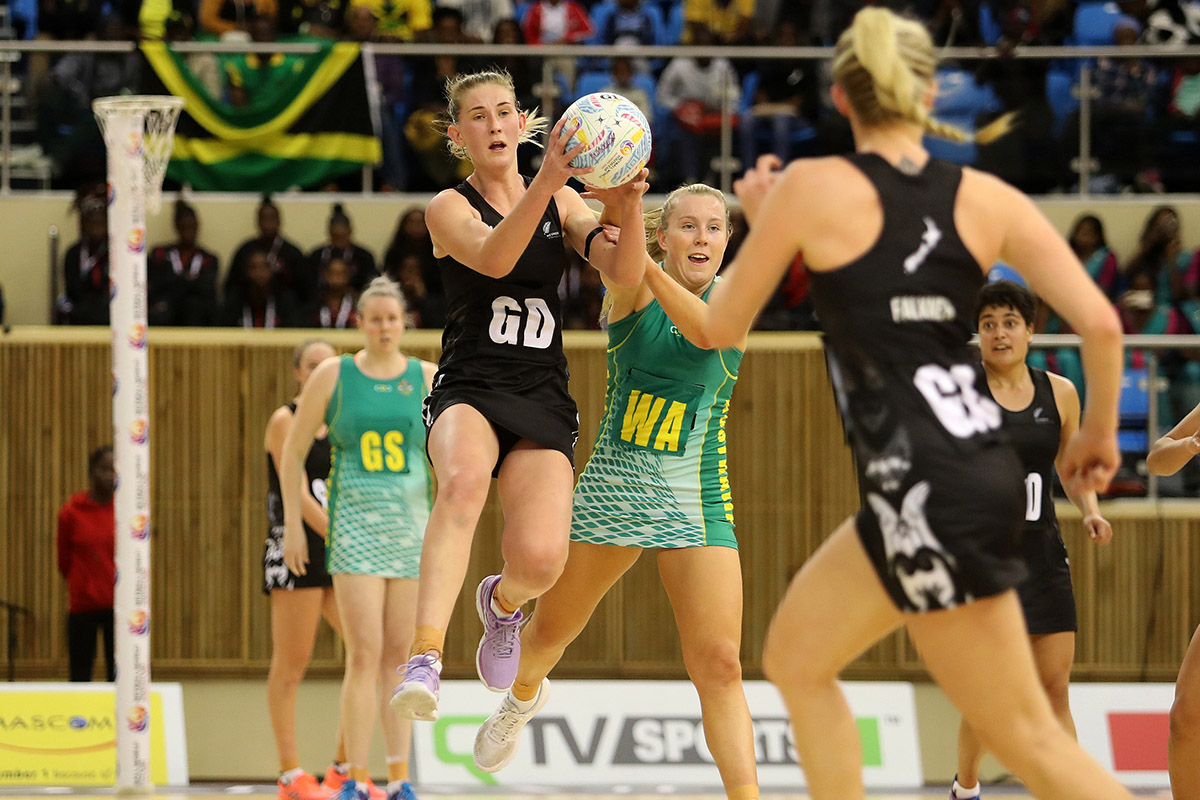 Exciting young defender Michaela Sokolich-Beatson will cap a heady 12 months when she gets to make her Silver Ferns debut during next week's Taini Jamison Trophy netball series at the North Shore Events Centre.
It couldn't get much better for the rising 21-year-old, the first Whangaparoa-born Silver Fern excited by the prospect of getting her test career underway in her own backyard for the series against the Fiji Pearls, Jamaica Sunshine Girls and Malawi Queens, starting on Wednesday.
``Playing at the North Shore Events Centre is going to be huge because obviously I'm from the North Shore,'' Sokolich-Beatson said. ``I'll probably cry in the national anthem because it is huge…..it's a massive honour and to have all of my closest friends and family there to experience that moment with me is going to be massive.''
Leading the NZU21 team to an historic back-to-back Netball World Youth Cup title in Botswana last year, it was only a matter of time before the athletic 1.84m goal/wing defence made her way to the elite level, completing the jump in double quick time.
Impressive performances over the last two years and astute leadership of the NZU21s led to Sokolich-Beatson's elevation to the Silver Ferns last month, the newest member having no qualms that she's ready for the job ahead.
``To represent my country at the top level is huge,'' she said. ``I am with the big girls now. Some of them have been there for 10 years and to be with these players who I grew up watching is amazing and to represent my country on the world stage is going to be epic.
``I only played ANZ (Premiership) last year. My first year I was on and off for a quarter here, a quarter there, so it does feel quite fast but I feel ready, mentally and physically, for it.
``While I don't want to put too much pressure on myself, the coaches have picked me for a reason, so I want to show them why they picked me and just play my game. As well as fitting in with the team structure, I just want to be Michaela and put out my brand of netball that I bring to the team.''
Sokolich-Beatson acknowledged the grounding and preparation she had received as part of the NZU21s for the past three years, where aspiring to excellence was the key driver throughout, had helped her slip seamlessly into transitioning to the Silver Ferns environment.
``Last year was a huge year for me, both on and off the court,'' she said. ``I learnt a lot about resilience as a player which is gold in sport. There's lots of ups and downs all the time and to be able to take a knock and then to just get on with life, is big.
``Botswana was massive for me. Going to the other side of the world to play netball taught me a lot about family in the netball team and how important your connections with your team mates actually are, so resilience and connections are two massive things that I learnt both on and off the court that I'm going to try and take forward.''