NZ march on in Birmingham with strong win over Malawi
August 2, 2022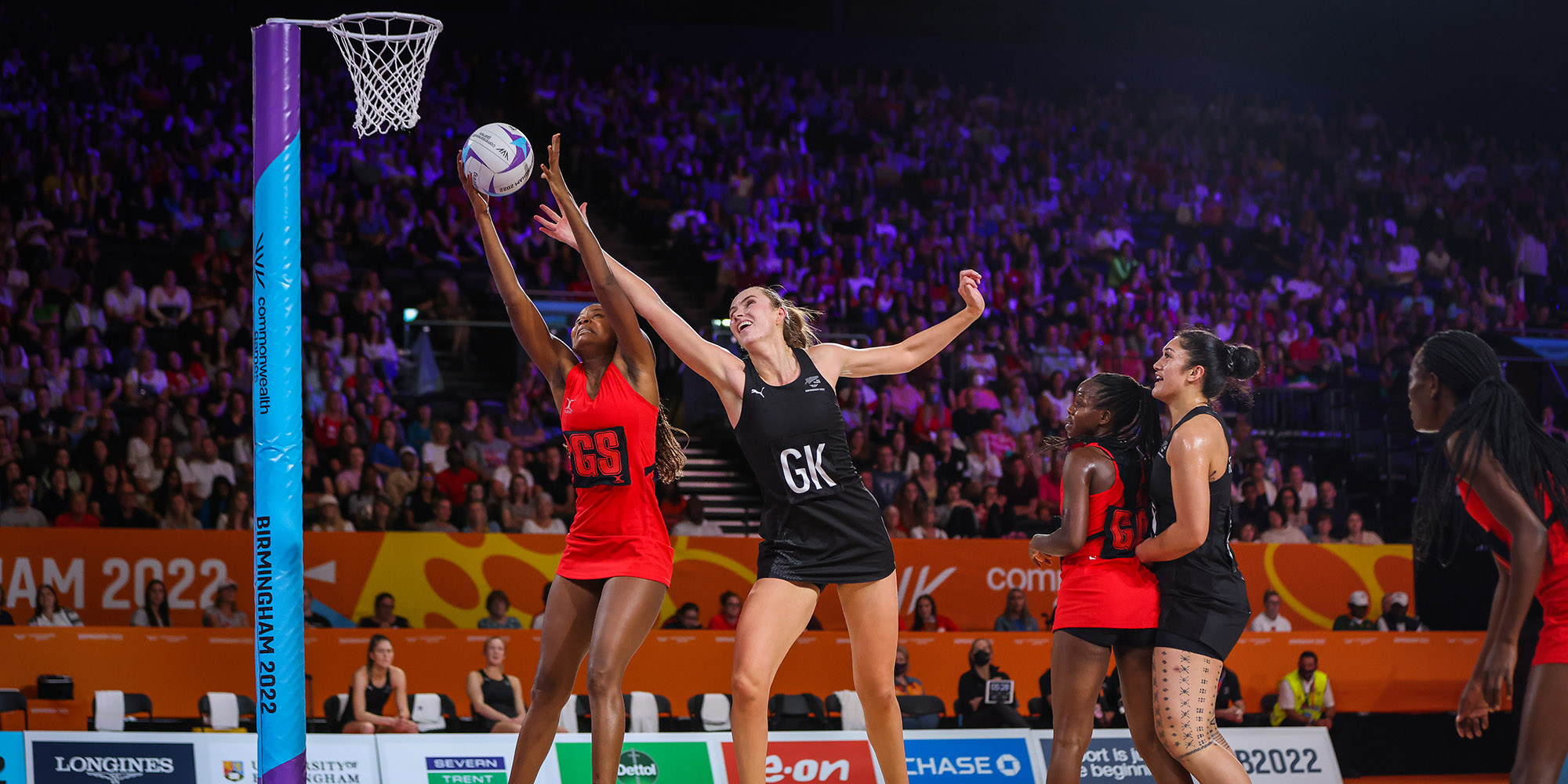 In a dominant second-half showing, New Zealand kept their unbeaten record intact after clinching an impressive 69-50 win over Malawi in their third match of the Commonwealth Games netball tournament in Birmingham.

Ambushed by Malawi on the Gold Coast four years ago, the New Zealanders made sure history wouldn't repeat itself when they ground down their opponents with a calm, composed and measured outing.

There was little between the teams in a close and evenly contested first half but the women in black stepped up with a big second half, eventually breaking free to dominate their well-credentialled opponents.

With both playing the full game, two standouts were shooter Grace Nweke and defender Kelly Jury. In an impressive shooting effort, Nweke continued to showcase her rising status with an influential 52 goals from 55 attempts as New Zealand delivered an overall 92 percent success rate. Jury was a constant thorn for her opposing shooters.

"We knew going into this game we were going to need a lot of patience and grind it out. They're a very unorthodox team with a very unorthodox style of play, so we knew we weren't going to crack them straight away,'' Jury said.

New Zealand continued to mix and match their playing options with Maia Wilson getting the start at goal attack, Kayla Johnson at wing defence and Sulu Fitzpatrick at goal defence.

Spearheaded by the trailblazing exploits of shooter Mwai Kumwenda, who has plied her trade in New Zealand and Australia, while forging a career path for African players around the world, fifth-ranked Malawi fronted with an experienced team.

The opening stanza produced a tight and close tussle with few errors from either side, New Zealand using the height advantage of Nweke with a run of pin-point feeds from Gina Crampton and Whitney Souness.

The Malawi Queens employed their trademark patience to retain possession which more often than not resulted in fruitful outcomes as the scores remained close.

Denied being able to play their free-flowing style thanks to good defensive pressure, New Zealand capitalised on late Malawi turnovers to take a narrow 13-11 lead at the first break.

Te Paea Selby-Rickit (goal attack), Kate Heffernan (centre) and Phoenix Karaka (goal defence) made their entrance for New Zealand on the resumption, both teams picking up the pace in a lively second 15 minutes.

Playmaking goal attack Sindi Simtowe and centre Takonda Lwazi were key for Malawi in setting up the impressive Kumwenda, who shone with her aerial skills, athleticism and accuracy.

The nip and tuck continued as Malawi drew level early on but the poise of Selby-Rickit and her interplay with Nweke helped steady the ship for New Zealand.

With Malawi unable to make the most of their opportunities, New Zealand nailed their chances with a late push to creep out to a 33-28 lead at the main break, both shooters excelling with Nweke converting 23 from 25 and Kumwenda 26 from 28.

The tall figure of Kelly Jury imposed her presence during the third quarter, causing Kumwenda to go off the boil as New Zealand made a momentum-shifting move.

Kumwenda was replaced by the equally exciting Joyce Mvula, ironically lining against Jury, who will be her teammate at the Central Pulse in next year's ANZ Premiership. Mvula didn't disappoint, shooting seven from seven but New Zealand took the sting out of Malawi with a big defensive effort and accurate attacking play.

With Selby-Rickit continuing to have a strong influence with her smart play-making ability, and Heffernan (wing defence) and the in-circle defensive pairing of Jury and Fitzpatrick putting the brakes on Malawi's scoring opportunities, New Zealand were in charge when leading 51-39 heading into the last turn.

New Zealand's next pool match is against Trinidad & Tobago at 7 am tomorrow (Wednesday, August 3, NZ time).