Schedule confirmed for Netball Quad Series Northern Hemisphere Tour
November 13, 2017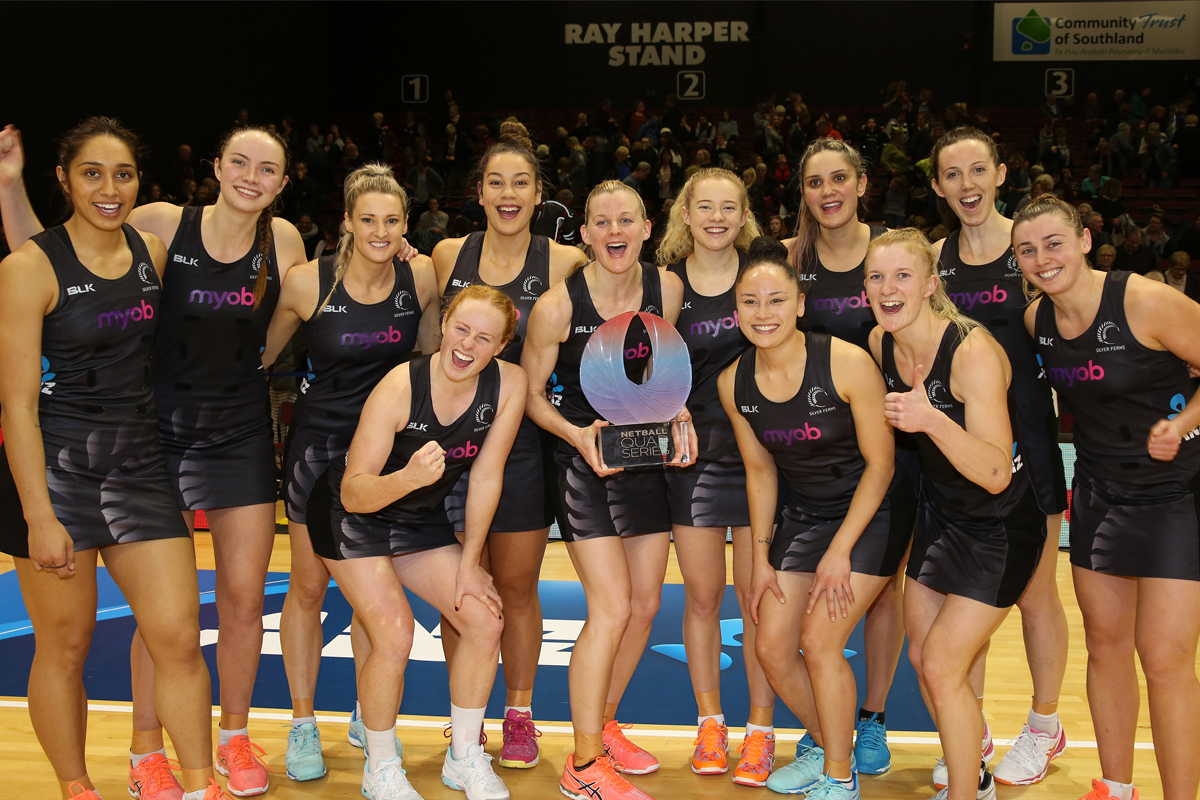 The Silver Ferns will build towards one of their busiest international seasons where they will aim to defend the Netball Quad Series on the northern hemisphere tour in 2018.
The Silver Ferns will travel to London to play the England Roses before heading to Johannesburg to meet the South Africa Proteas and Australian Diamonds.
NNZ chief executive Jennie Wyllie said it was an exciting start to the 2018 international season for the Silver Ferns.
"The Quad Series, as shown this year, has become a tightly contested event with all teams being very competitive."
The remainder of the 2018 International calendar is close to being confirmed and will be announced shortly.
Netball Quad Series
Silver Ferns v England Roses,
Saturday 20 January,
Copper Box, London, England.
For tickets click here
Silver Ferns v South Africa Proteas,
Thursday 25 January,
Johannesburg, South Africa
Silver Ferns v Australian Diamonds
Sunday 28 January,
Johannesburg, South Africa