Silver Ferns against SPAR Proteas Match Preview
January 25, 2018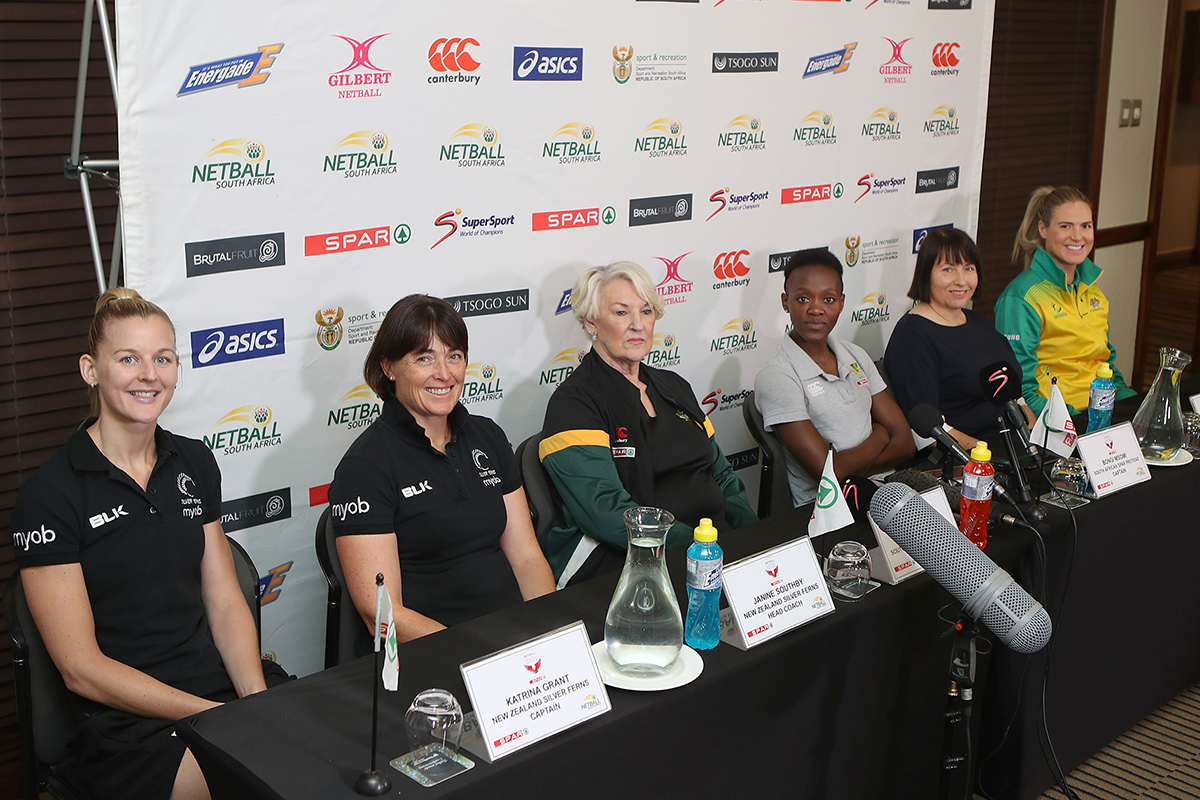 The Silver Ferns face a challenging assignment when they square off against an ever-improving SPAR Proteas in their Netball Quad Series clash in Johannesburg on Friday morning (NZ time).

With the second stage of the series moving from England to South Africa, the Silver Ferns can expect a testing outing against arguably the most improved team in world Netball, who have the added motivation of playing in front of a home crowd.
After stumbling to an extra time loss to an experienced England Roses in their series opener, the Silver Ferns will be up against an in-form SPAR Proteas who turned on an impressive opener when falling by just four goals to the world champion Australian Diamonds.
``We saw during the Netball Quad Series matches in New Zealand and Australia last year that South Africa were showing signs of growing confidence.
Any team that is playing in this competition is a real threat," Silver Ferns coach Janine Southby said.With a game under their belts, the Silver Ferns are intent on ironing out their first game lapses while recognising South Africa's growing status.
Captain Katrina Grant is expecting a full-scale assault from the home side who come into the match with nothing to lose.
``And that makes them a very dangerous side, we will have to bring our A game to make sure we win," she said.
After a short preparation leading into the series, Proteas coach Norma Plummer couldn't have been happier with how her team performed to record their lowest losing margin against Australia.
"We had one and a half days to re-select the squad and about three days of training before we flew out to London to play that game," Plummer said.
``So, I was a little apprehensive, but about the day before we played I felt we had got back to where we left off in September. I was blown away by their performance because they had been training by themselves. It gives you heart as a coach to see that commitment."
The Netball Quad Series has proved a key component in South Africa's continued development and impact internationally.
``We can go on playing teams ranked under us and maybe get a win, or we could challenge and get the games they need – the intensity and the pressure of playing the best. For us, it's been fantastic,"
Plummer said.Proteas captain, livewire midcourter Bongiwe Msomi, who won the MVP award in the Australia match, was delighted with the team's efforts heading into the South Africa leg of the series.
``We are enjoying the intensity of playing the best teams in world netball," she said.
``We are excited about the way we played against Australia in London, but what's past is past, and we have to look ahead to the matches against New Zealand and England this weekend."