Silver Ferns left with plenty to ponder
January 29, 2018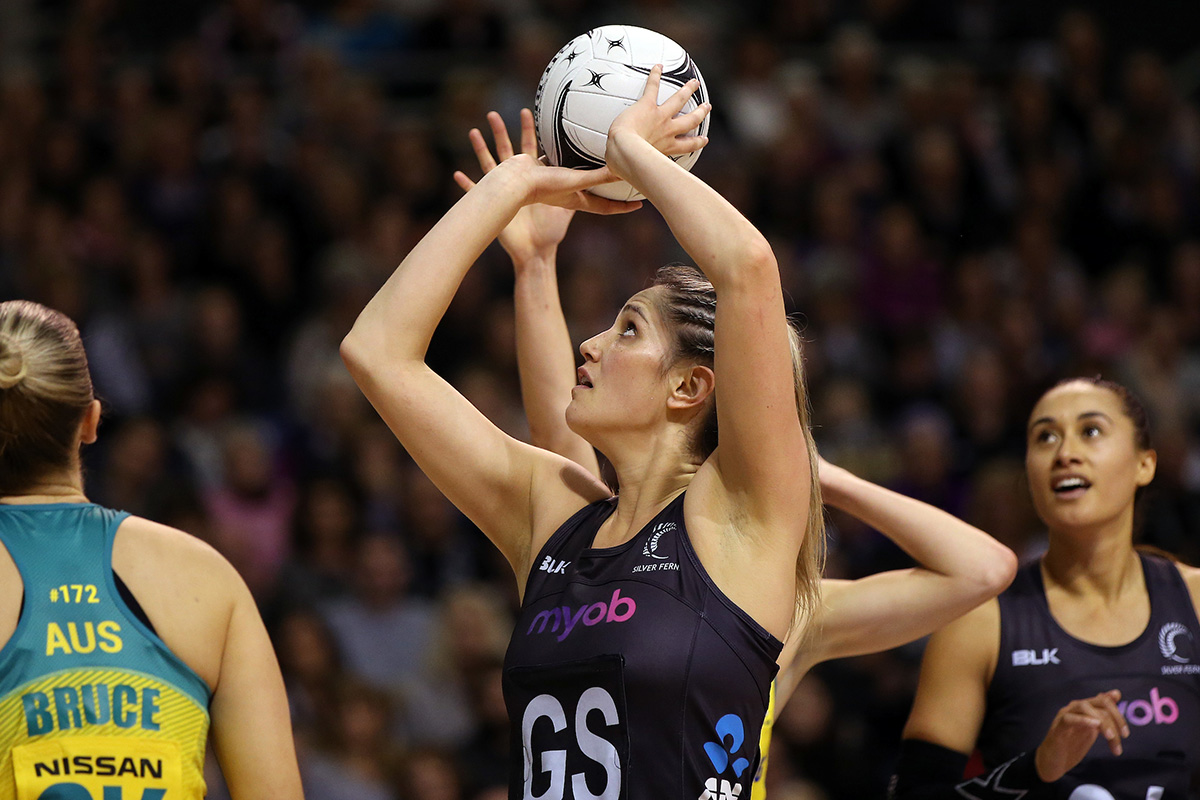 The Australian Diamonds reclaimed the Netball Quad Series trophy after beating the Silver Ferns 67-48 in Johannesburg on Sunday.
The result left the final match of the series between England and South Africa having no bearing on the overall outcome as Australia went through the competition as the only unbeaten team, in the process ending the Silver Ferns tenure.
The Silver Ferns were out of sorts from the outset, numerous changes throughout the match failing to have an impact against a dominant Australia. With momentum in their favour throughout the match, the Diamonds ruled the possession stakes, the Silver Ferns being unable to tame their opponents and ultimately undone by too many errors.
With the game out of reach, a number of new combinations were given an opportunity ahead of Commonwealth Games selection. In a disappointing and disjointed outing for the Silver Ferns, shooter Te Paea Selby-Rickit had a solid match with 28 goals from 30 attempts.
Samantha Sinclair, centre, and Grace Kara were named as the starting midcourt pairing while the athletic Temalisi Fakahokotau got the nod at goalkeeper for the Silver Ferns.
In a sign of things to come, the Diamonds got off to a flyer, posting the first four goals before the Silver Ferns fought back to square the ledger.
Fakahokotau and her captain Katrina Grant made impressive starts to put the Australian shooters under pressure but the Silver Ferns lacked penetration on attack and were let down by a lack of accuracy.
After getting back to level terms, the Silver Ferns failed to contain a strong Australian surge, the world champions making a decisive move when scoring nine unanswered goals to leap out to a 17-9 lead at the first break.
Wing attack Shannon Francois and goalkeeper Kelly Jury were introduced on the resumption but there was little respite for the Silver Ferns. Selby-Rickit joined the fray soon after, adding impetus and a strong conversion rate under the hoop but soft turnovers continued to blight the Silver Ferns.
The Silver Ferns had it all in front of them when trailing 35-22 at the main break.
More changes, which included Kara and Francois teaming up in the midcourt and Jane Watson making her first appearance of the series, helped the Silver Ferns deliver an improved effort during the third stanza.
Finding greater flow on attack and enjoying more shots on goal, the Silver Ferns produced a competitive quarter but it remained an uphill battle. With the Diamonds in complete control and leading by a large margin, the New Zealanders found themselves in constant catch-up mode.
The Diamonds kept a firm grip on proceedings, their continued pressure and efficiency ensuring the Australians a healthy 54-37 lead at the last break.