Silver Ferns management join coaching roadshow
April 22, 2021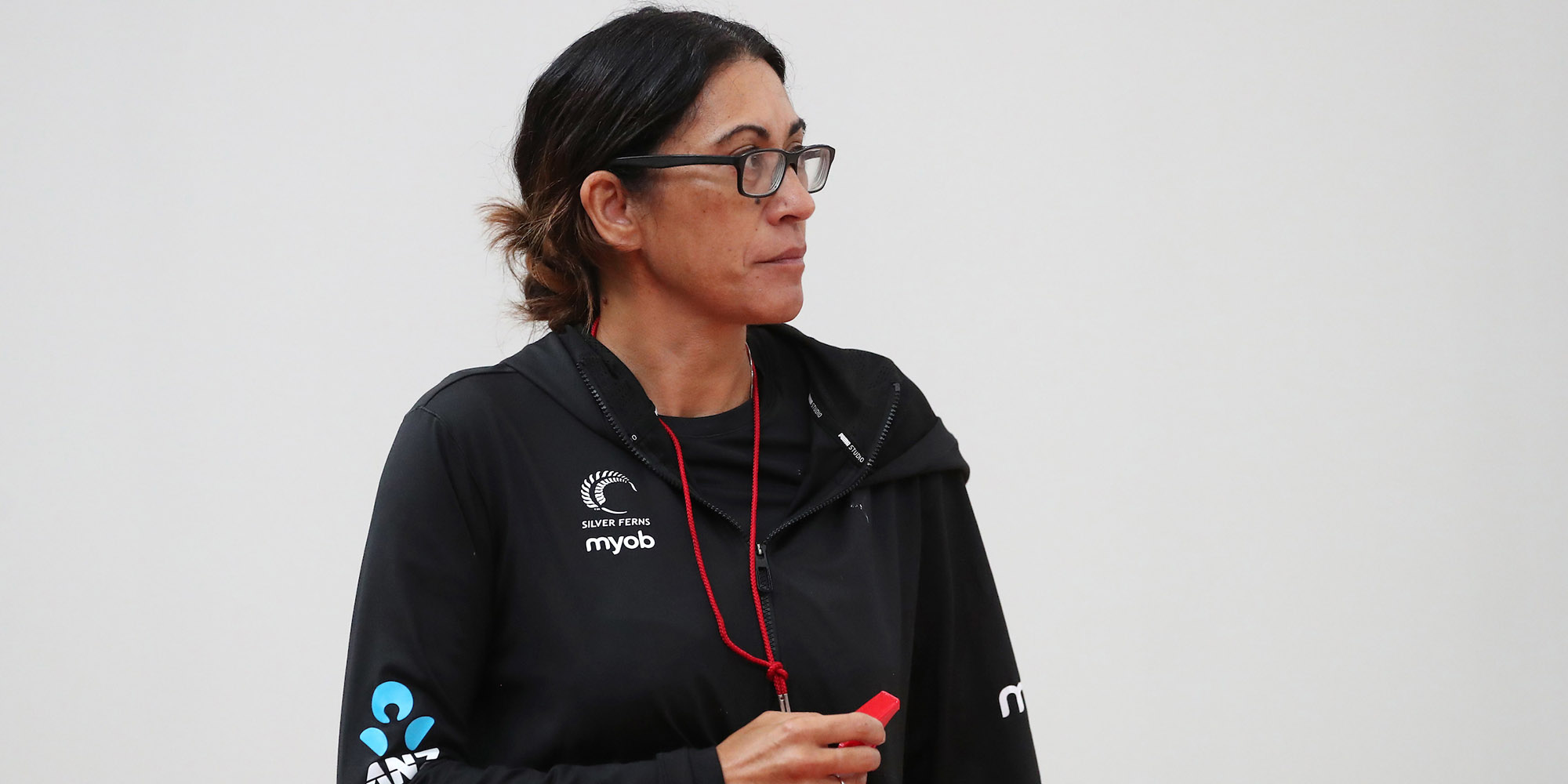 Club and secondary school coaches from around the country will get an insight from Netball World Cup winning coach Dame Noeline Taurua and her team of experts when Netball New Zealand's Fundamentals for Coaching Success Roadshow returns later this month.

The Silver Ferns management team - including Taurua, strength and conditioning coach Guy Mothersole and psychologist Rod Corban, along with NetballSmart Programme Manager and former Ferns physiotherapist Sharon Kearney, are all part of the Roadshow which is designed to provide key tips and support in understanding the importance of fundamentals to help coaches take their players to the next level.

Premier club and secondary school coaches along with Under 18 and Open representative coaches nationwide are taking part in the workshops which specifically target 'Train to Compete' and 'Play to Win' skills.
NNZ National Manager Coach Development, Tania Karauria, said the roadshows were a great opportunity for coaches to get a broad insight from Silver Ferns management.
"This is a World Cup winning team we have who will share the latest insights and tools for coaches to take back to their own environments," she said.
"The Fundamentals for Coaching Success Roadshow travels the country and is a rare opportunity to learn from the best in the business."
Kearney, who was the Silver Ferns physio from 1993-1995 and again in 2002-2015, will join Mothersole to deliver the 'Train to Compete' workshop while Taurua and Corban will discuss the 'Play to Win' competencies.
The interactive and fluid workshops follow on from last year's successful virtual roadshow and Karauria said the open learning environment would support the many coaches looking to develop their skillset.
"These workshops underpin the development of the emerging netball player, arming our coaches with the tools to help players to cope with the physical and mental demands of the game."
The roadshows start in Auckland on 21 April and cover all six of the ANZ Premiership franchises, culminating in Christchurch on 27 May.