Taini Jamison Trophy schedule confirmed
December 6, 2017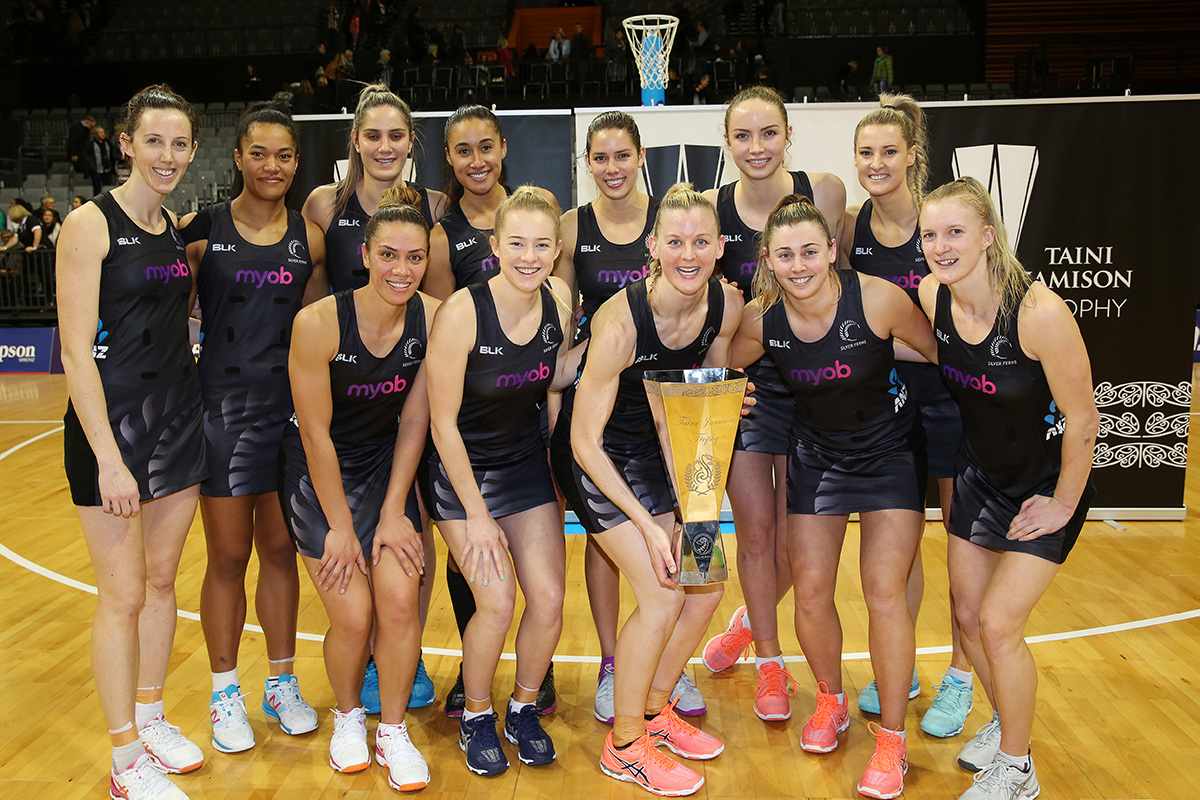 The schedule of play for the recently announced Taini Jamison Trophy series, to be held in Auckland from 21-24 March 2018, has been released and Netball fans are in for a treat. Over four days of exciting international Netball the Silver Ferns will host Jamaica Sunshine Girls, Malawi Queens and Fiji Pearls at the North Shore Events Centre.
Teams will be playing for the coveted Taini Jamison Trophy in what will be the last hit out for all teams before the 2018 Commonwealth Games.
Teams will play each day of the four-day tournament with double headers on offer for fans. Saturday will be finals day with play-off games starting in the afternoon, enabling young fans to watch some of the best Netballers in the world live on court.
Taini Jamison Schedule
Wednesday 21 March
Jamaica Sunshine Girls v Fiji Pearls - 6.10pm
Silver Ferns v Malawi Queens - 8.10pm
Thursday 22 March
Fiji Pearls v Malawi Queens - 6.10pm
Silver Ferns v Jamaica Sunshine Girls - 8.10pm
Friday 23 March
Jamaica Sunshine Girls v Malawi Queens - 6.10pm
Silver Ferns v Fiji Pearls - 8.10pm
Saturday 24 March
3rd in Preliminary Rounds v 4th in Preliminary Rounds - 2.10pm
1st in Preliminary Rounds v 2nd in Preliminary Rounds - 4.10pm
The Taini Jamison Trophy will be the first series on home soil for the Silver Ferns in an action-packed 2018 season which includes the Netball Quad Series tour to England and South Africa in January, 2018 Commonwealth Games in April, Netball Quad Series during September in New Zealand and Australia as well as the Constellation Cup in October.
All tickets for the Taini Jamison Trophy are general admission and include both games scheduled for each day.
Tickets go on sale via Ticketek with the SilverFans 48 hr pre-sale starting at 10am, Monday 11 December and General Public sales commencing at midday, Friday 15 December.
To access the Taini Jamison Trophy pre-sale window fans should sign up at SilverFans.co.nz.