Taini Jamison Trophy series to be streamed live to International Audiences
March 19, 2018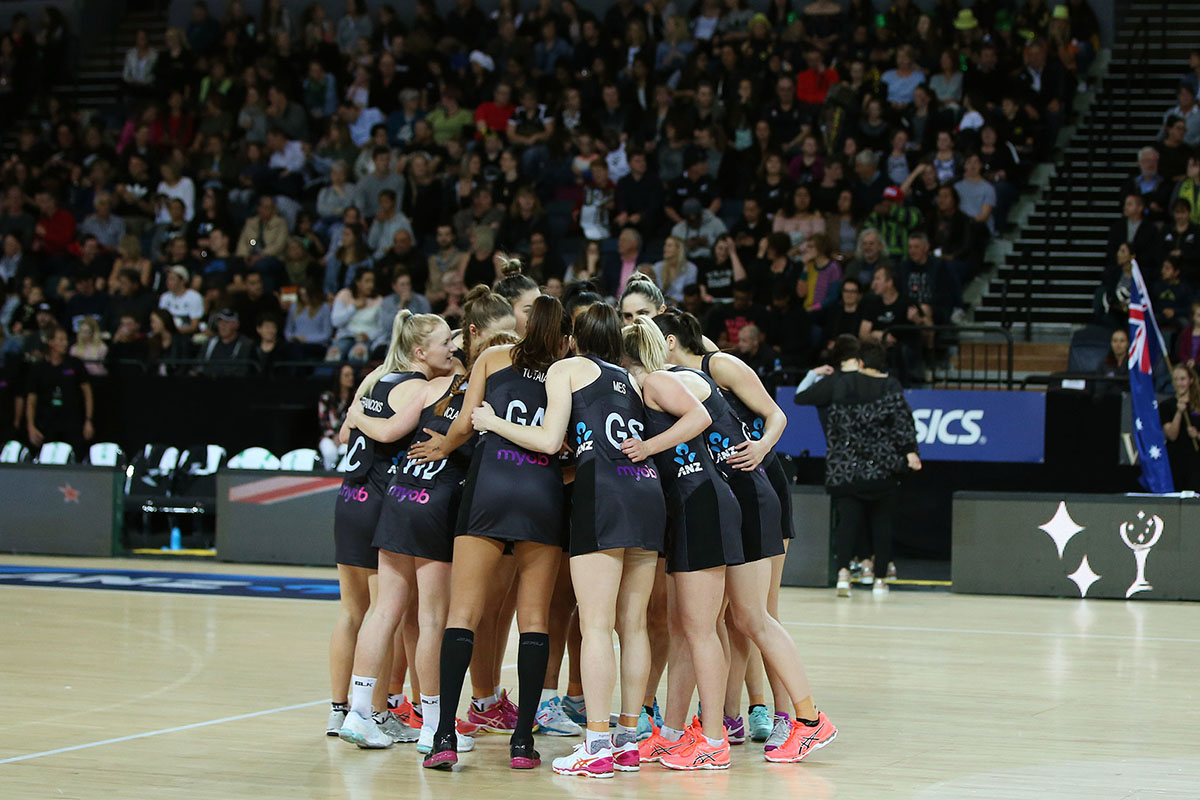 Most international Netball fans will be able to view the Taini Jamison Trophy live and free via the Silver Ferns Facebook page.
The four-day international series starts at the North Shore Events Centre in Auckland on Wednesday 21 March and features the Silver Ferns, Jamaica Sunshine Girls, Malawi Queens and Fiji Pearls in what will be a final hit-out for teams heading into next month's Commonwealth Games.
Two games will be played each day with the finals day to determine the winner of the 2018 Taini Jamison Trophy to be played on Saturday 24 March.
All games will be streamed live to viewers outside of New Zealand with the exception of those receiving coverage through Econet Media Limited (Kwese Sports – see below for territories Kwese Sports covers).
SKY TV holds all broadcast rights, including digital, in New Zealand and have been a valued partner of NNZ with extensive coverage of elite netball.
The 2018 Taini Jamison Trophy will be broadcast on:
SKY Sport (NZ)
Kwese Sports
Silver Ferns Facebook page
Trophy Schedule:
Wednesday 21 March:
6.10pm Jamaica Sunshine Girls versus Fiji Pearls
8.10pm Silver Ferns versus Malawi Queens
Thursday 22 March:
6.10pm Fiji Pearls versus Malawi Queens
8.10pm Silver Ferns versus Jamaica Sunshine Girls
Friday 23 March:
6.10pm Jamaica Sunshine Girls versus Malawi Queens
8.10pm Silver Ferns versus Fiji Pearls
Saturday 24 March:
2.10pm 3rd in Prelim Rounds versus 4th in Prelim Rounds
4.10pm 1st in Prelim Rounds versus 2nd in Prelim Rounds
Territories covered by Kwese Sports:
Angola, Benin, Botswana, Burkina Faso, Burundi, Cameroon, Cape Verde, Central African Republic, Chad, Comoros, Congo (Republic of/Brazzaville), Congo (Democratic Republic of), Cote d'Ivoire, Djibouti, Equatorial Guinea, Eritrea, Ethiopia, Gabon, Gambia (The), Ghana, Guinea, Guinea-Bissau, Kenya, Lesotho, Liberia, Madagascar, Malawi, Mali, Mauritania, Mauritius, Mayotte, Mozambique, Namibia, Niger, Nigeria, Reunion, Rwanda, Sao Tome and Principe, Senegal, Seychelles, Sierra Leone, Somalia (including Somaliland), Socotra, South Africa, St Helena and Ascension, Swaziland, Tanzania (United Republic of), Togo, Uganda, Zambia, and Zimbabwe.